Your #CapitalJBB Essentials - What To Take To The Jingle Bell Ball... Sorted!
30 November 2016, 13:20 | Updated: 30 November 2016, 16:57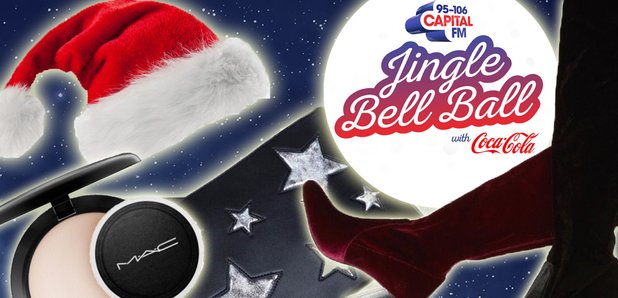 From your make up to what to wear - make sure you've got all your essentials for the Jingle Bell Ball!
It's one of the biggest nights in the music calendar - so you're going to want to know what you mustn't forget to take to the UK's biggest Christmas party, right?
Yes, Capital's Jingle Bell Ball with Coca-Cola is just DAYS away, so here's what you NEED to pack for the big day(s)!
Shoes You Can Dance All Night In
Sure, your highest stilettos look gorgeous, but if they kill your feet within an hour of putting them on, they're not the ones! You're going to want to get up and dance to your favourite artists, so wear something you're going to be comfortable in and you'll have a WAY better time!
Get Your Best Christmas Accessories Out
Whether it's a Santa hat or a bit of tinsel in your hair, it's Christmas after all - so if you can't go all out at the #CapitalJBB, where can you?! You rock those snowman deeply boppers with pride.
If You're Not Ready For The Santa Hat Just Yet, Some Glitter Is A MUST
You might not be one to rock Christmas themed earrings and that's fine - but you can get in the holiday spirit with a touch of glitter - and Mac Cosmetics do some AMAZING pigments that shine like none other. Honey, that glitter ball has NOTHING on you! (Oh, and you can get your hands on them right here)
Personalised Signs For Your Fave Stars Are Always A Good Thing
Whether you're there for The Vamps, Little Mix, Shawn Mendes or whoever your fave is, you can show them a lil' love with a nice little personalised sign - and the addition of a few fairy lights is never a bad thing!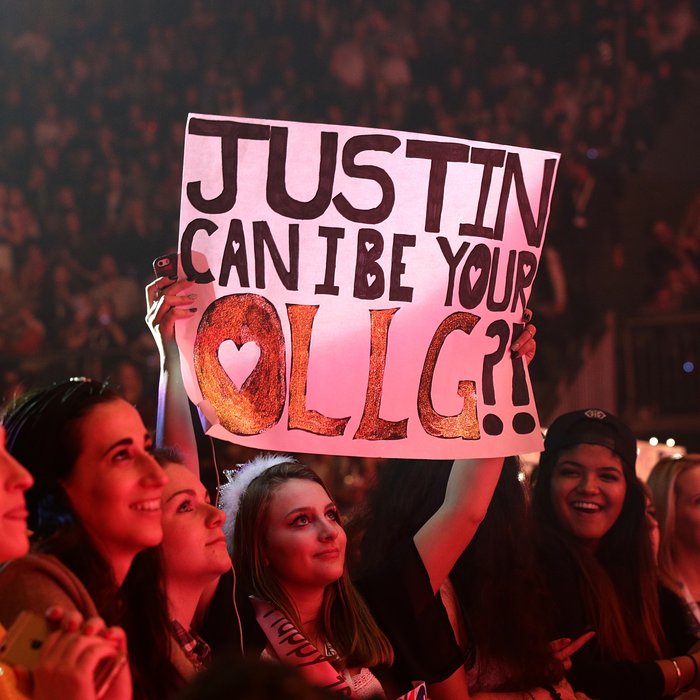 A Small Bag That You Can Keep Your Valuables In Is A Must
Whether it's a shoulder bag or a cute bumbag, keeping your essentials like your phone and money close to hand is a must. You'll want something that's small enough not to get in the way while you're dancing or to weigh you down, but something you can keep with you so you don't misplace your mobile and lose those precious photos and videos of the night!
Don't Forget A Good Compact To Check You're Still Looking Hot & To Get Rid Of The Shine From All That Dancing
Let's be honest, the sight of Shawn Mendes or Calvin Harris on stage is enough to bring anyone out in a sweat - so a good compact with a mirror and some powder to blot the shine is definitely recommended! Mac's Pressed Blot Powder is the perfect all-in-one - and it won't take up much space in your bag, either!
You've GOT To Bring Your Best Dance Moves!
You'll be in the presence of the world's biggest artists, belting out some proper tunes, so get ready to dance for hours. We totally don't blame you if you've been practising in front of the mirror. We totally have!
Make Plenty Of Space In Your Phone Memory Or Bring A Little Digital Camera To Capture Those Memories
You're going to want to relive the Ball over and over again, so make sure you've got enough space in your phone to take a few videos, pictures and maybe even a cheeky Snapchat or two on the night. You'll be gutted if you start getting the 'Storage Almost Full' message while you're there!
Grab A #CapitalJBB Lanyard On The Way In So You Know Who's On Next
You'll be able to buy a lanyard or a programme on your way in, so you'll know when your fave is on stage next so you won't miss them while you're queueing for a quick loo break!
Waterproof Mascara Is Advisable If The Thought Of Seeing Your Idol Might Set You Off Crying!
There's nothing worse than mascara running down your face, so make sure you're prepared if you think you might get a bit emosh on the night! Mac's False Lashes Waterproof Mascara will not only give your lashes incredible volume, but will ensure you don't end up with panda eyes if you do shed a happy tear or two!
Don't Forget Your Squad, Duh!
Every gig is better with your besties, so make sure you have your squad with you on the night - just think of the fire selfies you guys can get with the JBB stars behind you on the stage!