Jingle Bell Ball 2014: The 11 MOST Talked About Moments From This Year's Saturday Show
7 December 2014, 12:24 | Updated: 30 March 2016, 13:50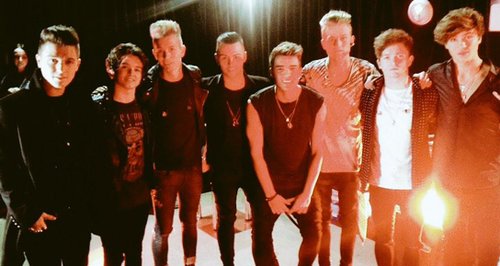 From red carpet photobombs and rogue fringes to show-stopping performances.
The Capital Jingle Bell Ball 2014 with Morrisons kicked off in a BIG way on Saturday 6th December with some WORLD CLASS performances from our line-up of stars like The Vamps, Olly Murs, Union J and Take That.
But to make sure you don't miss out on ANY of the funniest and most gossip-worthy moments from day one of the show, check out our list below of the bits you simply can't afford NOT to see!
1. Our very own Lisa Snowdon gave us some SERIOUS LOLZ at the Ball this year when she went rogue and photobombed those lovely boys from The Vamps on the Jingle Bell Ball red carpet. CHEEKY!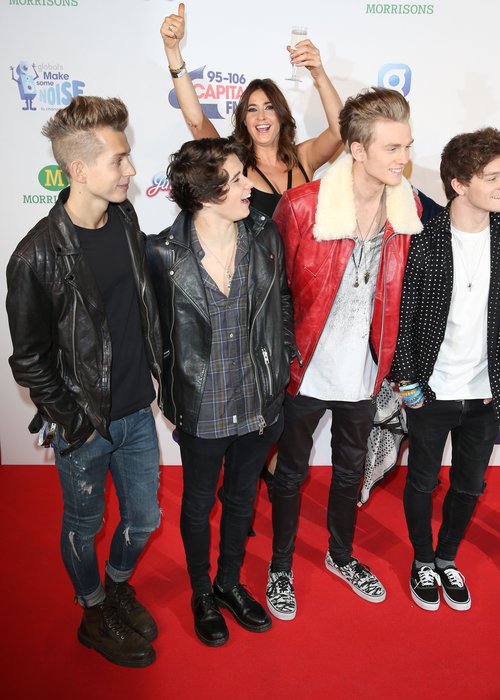 2. When The Script's Danny O'Donoghue felt SO close to the #CapitalJBB crowd... that he actually went down and joined them in the front! #AMAZING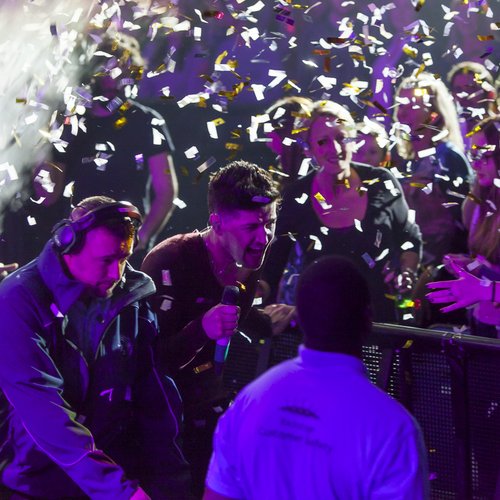 3. When Union J and The Vamps took their boy band #bromance to the MAX backstage at the Ball. Is this the hottest picture from the Ball this year?

4. Backstage at the Jingle Bell Ball is always an *ahem* UNIQUE experience with our stars, but things were taken to a WHOLE new level when Capital's Roman Kemp took on Union J in the MEGA Chubby Bunny Challenge!
*If you make it through the full video without cracking up... we salute you (but you're dead inside!)*
5. Brad's fringe. 'Nuff said!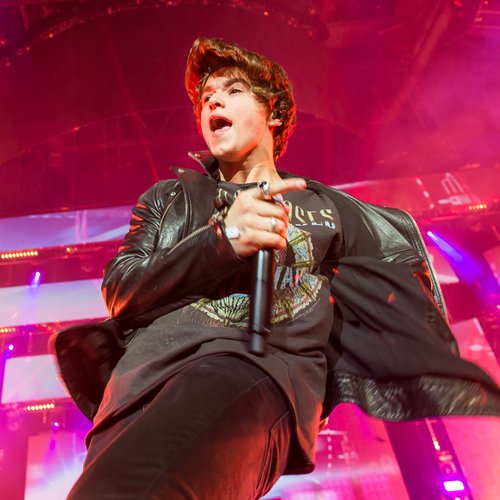 6. We could NOT stop looking at how damned tight Jess Glynne's PVC-style trousers were... how did the lady even BREATHE on that stage? To be fair... she was looking INCREDIBLE so it was totes worth it!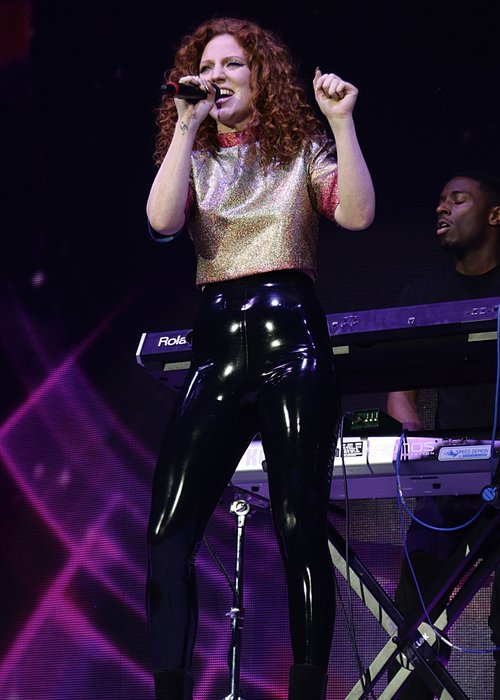 7. The Script taking on Roman's accent challenge was all SORTS of awesome...."Shut up... I'm WELL JELL!"
8. The moment Union J were raised up HIGH into the O2 rafters to bring 'You Got It All' to life. WHAT a week for these four boys!
9. He might have claimed he retired those tight trousers for good, but it seems Mr. Olly Murs couldn't resist giving the Capital audience one FINAL present just in time for Christmas.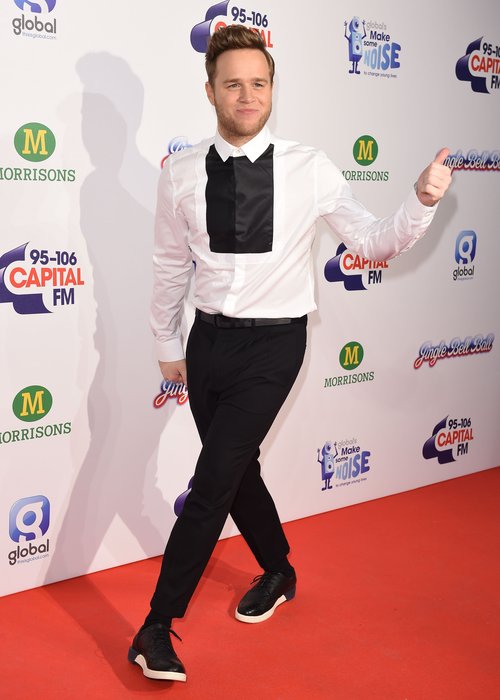 10. We LOVED it when Ryan Tedder gate-crashed Olly Murs' interview with Capital's Roman backstage at the Ball… throwing a SERIOUS dose of shade at the 'Wrapped Up' superstar! Ryan, you are a LEGEND!
11. When 16,000 fans helped close out day one of the Capital Jingle Bell Ball 2014 with Morrisons by SCREAMING the final chorus to Take That's 'Never Forget'. Everyone.... arms out-stretched in the air!
You may also like...