Taylor Swift New Album: All The Songs On 'Lover' And What They Mean
23 August 2019, 09:27 | Updated: 23 August 2019, 09:31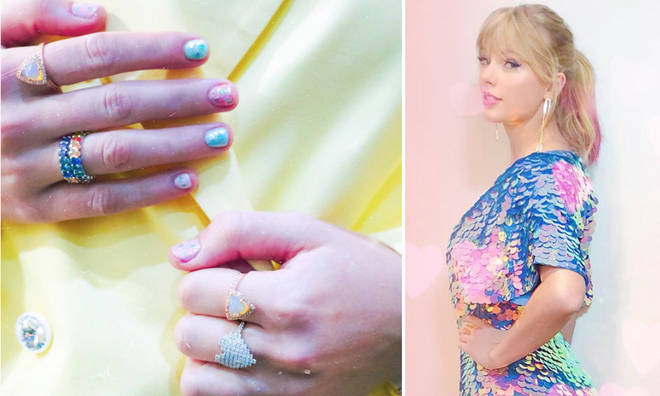 Taylor Swift has dropped a brand new album.
Taylor Swift has been teasing her new album for months, after the hashtag #TS7 began trending earlier this year when she began to post a series of cryptic Instagram posts which appeared to be a countdown.
After that, the 29 year old blessed our ears with three new singles ahead of dropping the full album, including 'Me!', 'You Need To Calm Down' and 'The Archer'.
Taylor Swift Dances To Her Own Song Inspiring Hilarious 'Drunk Taylor' Memes
The songstress confirmed in a recent interview with Vogue the new album feels like "a new beginning", and it's definitely a romantic and uplifting vibe.
From the release date to the tracklist, here's everything you need to know about Taylor's seventh album 'Lover'.
Release date
Tay Tay confirmed in June her next album will drop on 23 August, featuring 18 tracks.
In the lead up to the release, Taylor poked fun at her fan's theories with an Instagram post of a wicker fence captioned, "Okay NOW there are five holes in the fence". Taylor's fans have been picking apart her posts looking for clues for the entirety of her pre-promotion and it seems like it hasn't gone unnoticed by Taylor. With 5 days until release, this caption was just perfect!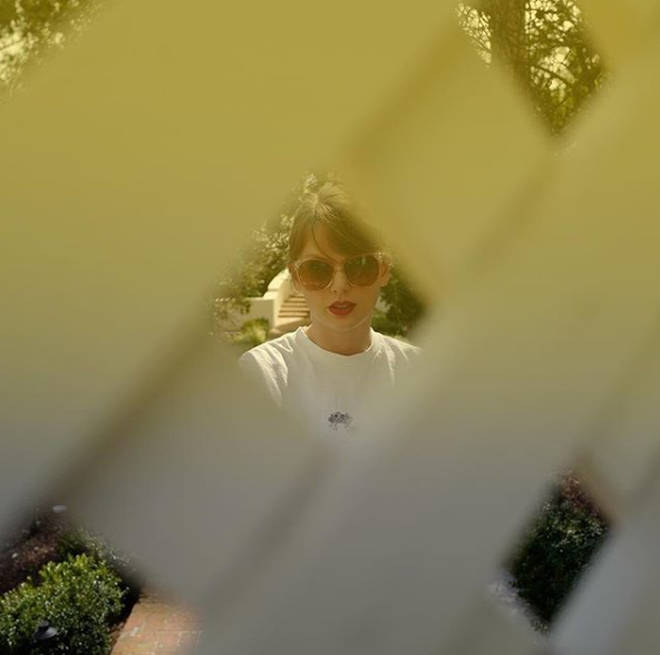 Tracklist
Unfortunately, Taylor's tracklist was leaked a few days before the album's release, but now the album has dropped we've got confirmation it's the below:
1. 'I Forgot That You Existed'
2. 'Cruel Summer'
3. 'Lover'
4. 'The Man'
5. 'The Archer'
6. 'I Think He Knows'
7. 'Miss Americana and the Heartbreak Prince'
8. 'Paper Rings'
9. 'Cornella Street'
10. 'Death By A Thousand Cuts'
11. 'London Boy'
12. 'Soon You'll Get Better' ft. Dixie Chicks
13. 'False God'
14. 'You Need To Calm Down'
15. 'Afterglow'
16. 'ME!' (feat. Brendon Urie of Panic! At The Disco)
17. 'It's Nice To Have A Friend'
18. 'Daylight'
On April 26 Taylor released 'Me!', a happy, upbeat tune about being yourself, before 'You Need To Calm Down' – which is a clap back at every single internet troll and hater – dropped on 17 June and on 23 July she released heartfelt tune 'The Archer'.
She also dropped 'Lover' on16 August, and it's a romantic track said to be about her relationship with Joe Alwyn.
Merchandise
Taylor doesn't do things by halves, so of course she's released a new range of merchandise to accompany her new album.
The pastel-coloured clothing is adorned with all things cute, including kittens, Cupid, hearts, and of course pictures from herself on her new album artwork.
What has Taylor said about 'Lover?'
In a chat with fans over Instagram, Taylor told her Swifties: "This album, in tone, it's very romantic. Not just simply thematically, like it's all love songs or something. The idea of something being romantic…it doesn't have to be a happy song.
"You can find romance in loneliness or sadness or going through things in your life… it just looks at those things through a romantic gaze."
She also described it in her Vogue interview as "a love letter to love".
> Download Our App For All The Latest Taylor Swift News