This Is What Happens When A Fan Realises That Actual Shawn Mendes Is On Their Actual Damn Flight
9 January 2018, 14:46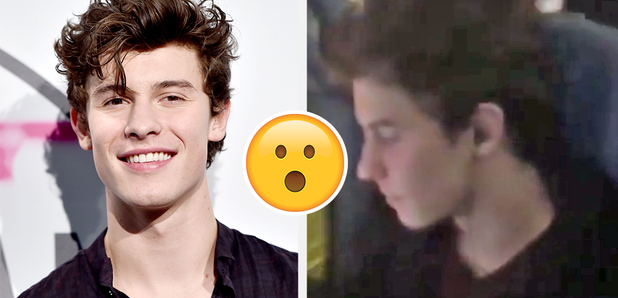 We are seriously hating right now...
Imagine walking to your seat on a plane and seeing your favourite celeb casually sitting in the non-VIP section, looking like the rest of us?
No, we can't imagine it too but one extremely lucky fan got more than they bargained for when they were walking to their seat and spotted Shawn Mendes.
Shawn FREAKIN' Mendes.
And one thing's for sure, this incredibly lucky fan's reaction is way cooler than we would ever be.
The lady beside shawn is so LUCKY (@ShawnMendes on the plane) pic.twitter.com/u8DlnshfPN

— Shawn Mendes Updates (@ShawnMupdates1) January 5, 2018
Recording the moment they met the singer, the fan's reaction was hilariously subtle and a tad creepy as the person quietly whispered "Shawn Mendes" as they walked past.
Shawn however had his earphones in so was unaware about what was going on. Bless him.
While you're here you might as well watch the most awkward interview that poor Shawn has had to sit through...