Selena Gomez & Marshmello - 'Wolves'
20 November 2017, 15:07
The Queen is back and looking as gorgeous as ever in her new video.
Anything Selena Gomez touches, turns into gold. So, when she dropped her collaboration 'Wolves' with Marshmello, started counting the minutes until she premiered the music video.
And it is finally here!
> Justin Bieber & Selena Gomez Share A Steamy Kiss At An Ice Rink Confirming That #Jelena Is 100% Back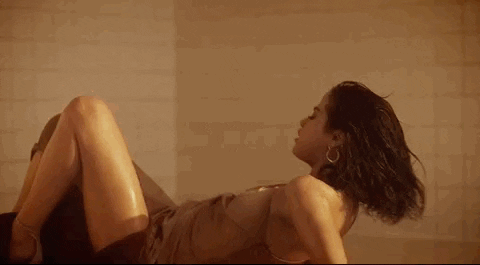 via: GIPHY
The video stars Selena Gomez mainly rolling around the floor in a local swimming pool changing room. We'll be honest, we're not sure it's not the most hygienic of moves but Sel makes it look good obviously.
> If You're A Die-Hard #Selenator, You NEED To Download Our App...Like Now
The collaboration had already spent a whole month in the Official Big Top 40 breaking into the top 10 with ease.
Check it out... Selena Gomez watched Bieber play hockey & our hearts about to burst.