Selena Gomez Terminates Interview With US Reporter After Justin Bieber Question – Video
23 July 2013, 10:49
The 'Come And Get It' singer looks shocked at being asked about her former boyfriend before the feed cuts.
Selena Gomez terminated an interview with a US reporter this week when they asked the singer about her former boyfriend Justin Bieber.
The pair had been dating for almost two years before splitting at the end of 2012 and were recently involved in some on-again off-again rumours – before Selena quashed the claims during a chat to Ryan Seacrest.
Entertainment reporter Dean Richards was conducting the interview with the star as part of Chicago's WGN Entertainment network.
He asked: " You're, you know, probably as close a friend to Justin Bieber as they come. Is there something about him that we don't get or we don't understand? I mean, there is one story after another of, you know, pretty outrageous behaviour that we're reading about."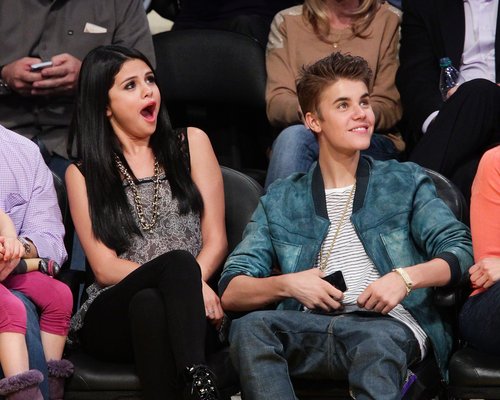 Selena looked visibly uncomfortable and shocked at the line of questioning as Dean continued: "What don't we get about him or what is it that he's not getting out there?"
It was at this point that the video feed cut and the interview ended.
Check out what happened when Selena was asked about Justin Bieber below:
Meanwhile, Selena celebrated turning 21 yesterday (22nd July) and received a host of well wishes from friends and famous faces - including Taylor Swift.