"No Cheese, No Tomato" - Sam Smith Reveals His Perfect Vocal Warm-Up
8 December 2014, 14:44 | Updated: 8 December 2014, 14:47
Capital's Roman Kemp manages to squeeze some juicy secrets from the 'Stay With Me' singer!
After successfully recruiting Rixton as his backing band, Roman's backstage mission to become a #CapitalJBB headliner was becoming a reality!
To ensure a smooth vocal performance from 'Roman & The Rixtons', Roman had to warm his voice up appropriately - and who better to teach him than the man with the smoothest voice in pop?
Sam Smith has had a phenomenal time in 2014 - securing several Grammy nominations, as well as 'In The Lonely Hour' becoming the UK's faster selling debut album - so we were positive he was the right man for the job!
As well as a rather 'unique' looking mouth exercise, Sam also recommended lots of honey to Roman, and to stay away from eating cheese and tomatoes. Who are we to argue with one of the UK's BIGGEST voices?
Catch more from Roman Kemp every Sunday from 6am on Capital.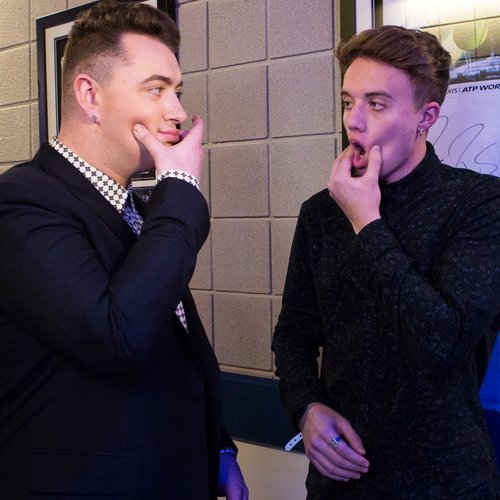 You May Also Like...