Sam Smith Reflects On BRITs 2014 Critics' Choice Win: "I Remember Adele Winning It!" - Audio
11 January 2014, 08:00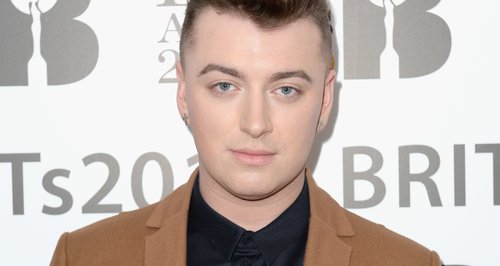 The 'Money On My Mind' singer opens up to Capital about the importance of the award win.
Sam Smith says winning the BRITs 2014 Critics' Choice Award is particularly poignant for him becuase he remembers watching Adele win the accolade back when he was just 16.
Sam Smith on what it means to have won the Critics' Choice Award...
'Rolling In The Deep' singer Adele won the BRITs prize back in 2008 and Sam says it means such a lot to him to be counted in the same vein as the popular UK star.
"I can't believe it actually," Sam revealed to Capital's showbiz reporter Kevin Hughes from the BRITs 2014 launch party this week. "I watch the BRITs every year.
"I watched Adele win this award when I was 16," he explained. "It really really does mean a lot to me to be here."
Sam Smith recently announced his debut studio album 'The Lonely Hour' for release on 26th May.