Sam Smith Talks Coming Out As Gay: "My Mum Knew When I Was Three!"
3 December 2014, 09:18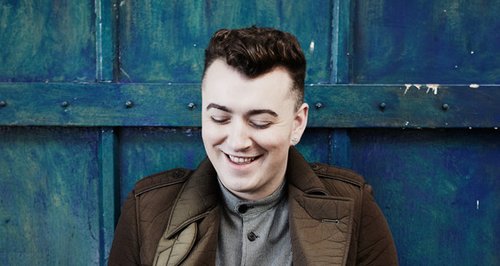 The UK star explains his decision to come out before launching his album this year.
Sam Smith says his family ALWAYS knew he was gay, which made it much easier for him to come out to the world at the start of this year.
The 'Stay With Me' superstar has opened up in an honest and revealing interview with Ellen this week, revealing why coming out to his fans didn't feel as scary for him as people expect.
"It didn't feel like a coming out," Sam revealed on The Ellen DeGeneres Show this week, while discussing his decision to reveal his sexuality earlier this year before the launch of his album 'In The Lonely Hour'.
"i came out when I was like four years-old!" Sam explained, revealing his family had always known he was gay. "My mum said she knew when I was like three.
"I didn't have to actually properly come out," he added.
The UK superstar went on to explain that although he's proud of his sexuality, he doesn't ant to be seen as a "spokesperson" for gay people.
Last month Sam opened up more about his coming out experience, saying he wises more and more gay teens would have as easy an experience as he did.
"My aim is to tell people how good it's been for me so that, hopefully, gay men or parents with gay children can look at my story and think, 'Wow, that's how it should be'," Sam revealed to Out magazine. "That's what we can work towards.
"That's been my whole motive, to not make it a talking point," he explained. "My music should be a talking point.
"My voice should be a talking point," Sam added
The 'I'm Not The Only One' superstar has had an incredible year in 2014, winning the BRITs Critics' Choice Award, launching his debut album 'In The Lonely Hour' and scoring a string of gongs over the past twelve months.
You may also like…