Rita Ora Reveals Single Artwork For New Song 'I Will Never Let You Down'
11 February 2014, 10:47 | Updated: 11 February 2014, 10:48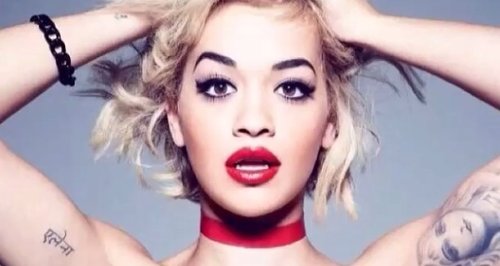 The 'Radioactive' singer has shared a teaser video ahead of revealing the brand new track.
Rita Ora has started teasing her brand new single 'I Will Never Let You Down', after announcing the Calvin Harris team-up earlier this month.
The 'R.I.P.' singer is set to release the track as the lead single from her second studio album later this year, and posted an Instagram video this week revealing the artwork and several merchandise items ahead of the launch.
"Ladies and Gentlemen! I'm actually so excited with what's about to happen!" Rita posted. "I will never let you down Bots. This is for you. #iwillneverletyoudown."
Rita Ora and boyfriend Calvin Harris have teamed up for the song, the lead single from the follow-up to Rita's 2012 debut record 'ORA'.