Niall Horan and Louis Tomlinson's Friendship: All The Times They've Publicly Supported Each Other's Success
20 April 2020, 15:34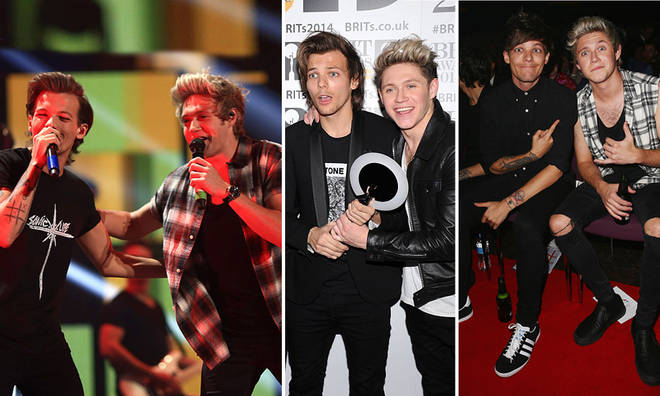 One Direction's Harry Styles, Liam Payne, Niall Horan and Louis Tomlinson have remained friends since going on hiatus in 2016.
One Direction are said to be getting back together to mark their 10-year anniversary this year, proving the boys are still in touch and remain good friends.
Harry Styles, Liam Payne, Niall Horan, and Louis Tomlinson have always publicly supported each other throughout their solo careers, with each of them building a strong friendship.
One Direction Reunion: Simon Cowell & James Corden 'Battling' To Host 10th Anniversary TV Special
Niall and Louis are particularly close, often publicly congratulating one another on the success of their music.
Let's take a closer look at Niall and Louis' friendship and the times they've bigged each other up…
Louis Tomlinson congratulates Niall Horan on 'Heartbreak Weather'

After Niall encouraged his own fanbase to download 'Walls', Louis returned the favour in March when Niall released his second album 'Heartbreak Weather'.
Louis was the first 1D member to publicly share his congratulations with Niall, writing: "Massive congrats on the new album mate!!"
Niall responded: "Love ya bud, thank you!!!"
Niall urges fans to buy Louis' album 'Walls'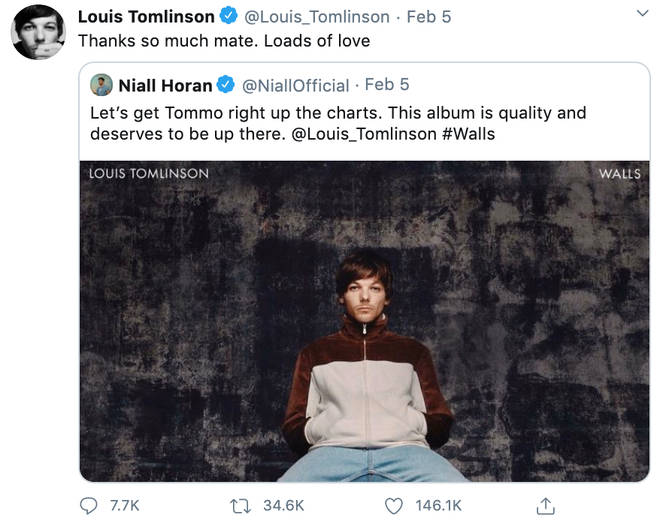 In January this year when Louis dropped his debut solo album, 'Walls', he had the public support of former bandmate Niall who urged his own following to download the EP.
Niall wrote to his millions of followers: "Let's get Tommo right up the charts. This album is quality and deserves to be up there. @Louis_Tomlinson #Walls."
Louis tweeted in reply: "Thanks so much mate. Loads of love."
Niall and Louis reunite to sing 'Little Black Dress'
When Niall and Louis both had performances scheduled for Premios Telehit festival in Mexico in November 2019, they decided to come together for a little One Direction throwback.
During their soundcheck they decided sang 'Little Black Dress' together but unfortunately didn't end up singing it in their performances.
Louis wanted Niall at The X Factor judges' houses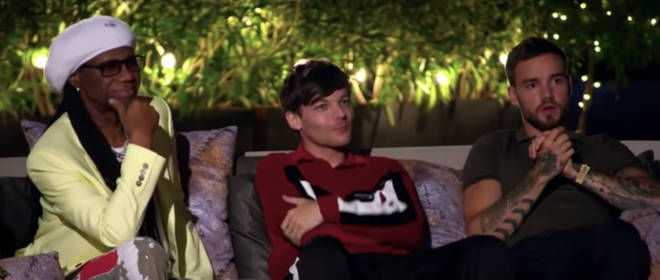 Louis apparently initially asked Niall to join him and bandmate Liam at judges' houses when he starred on The X Factor in 2019 but was joined by legend Nile Rodgers instead.
At the time, Nile explained to Metro: "I went because the person who asked me [asked for] a personal favour and they said it would be a play on words because the other guy who was supposed to be there, or the other guy who is in One Direction is Niall."
He said he was told: "'And you're Nile, and they'll think it will be that Niall and it's a cute little play on words'."
Niall supports Louis on The Late Late Show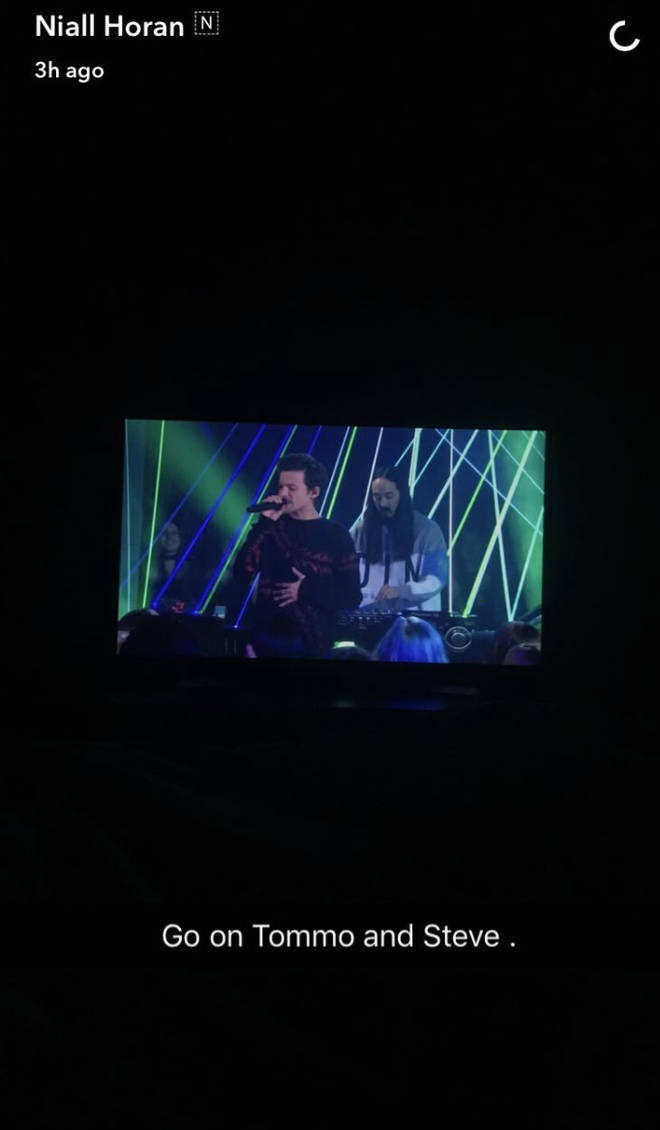 Way back in 2018 when Louis was promoting his single 'Just Hold On', Niall proved he was keeping up to date with his pal's ventures by sharing a photo on Snapshot of Louis' performance on The Late Late Show with Steve Aoki.
He captioned it: "Go on Tommo and Steve."
Louis Tomlinson says he's 'so proud' of Niall Horan
Niall put on a secret gig in LA in September 2017 and Louis was watching from the crowd like a proud parent.
He later tweeted: "Blown away by Niall tonight . Felt so f*****g proud ! [sic]"
Niall Horan says Louis Tomlinson was the glue holding One Direction together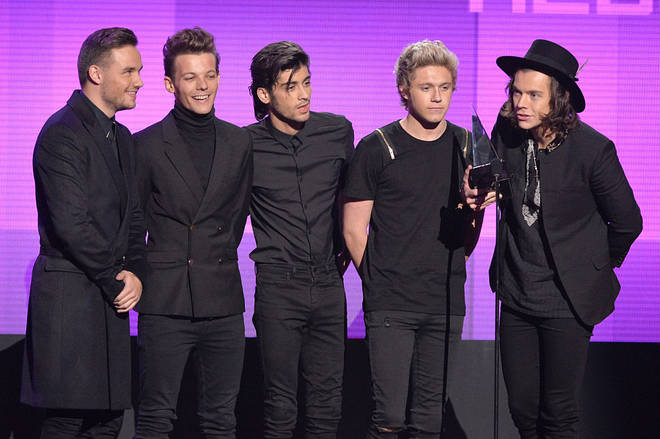 After Louis said in an interview with The Observer in July 2017 he often struggled to find his place in One Direction, Niall said the boys "'would have lost the plot if we hadn't had Louis."
He added to Nova 100: "I thought it was very honest interview, I thought he was brilliant in it."
Niall praised Louis as a "vital" member of the group, saying: "'He knows that none of us ever thought that or think that. He's an unbelievable guy, a great singer and someone that if, I'd say, we would have lost the plot along the way if we hadn't had Louis."
> Grab Our App For The Latest One Direction News And Gossip