WHO Is Danielle Campbell? 10 Things You NEED To Know About Louis Tomlinson's New Girlfriend
25 March 2016, 06:00 | Updated: 6 December 2018, 10:47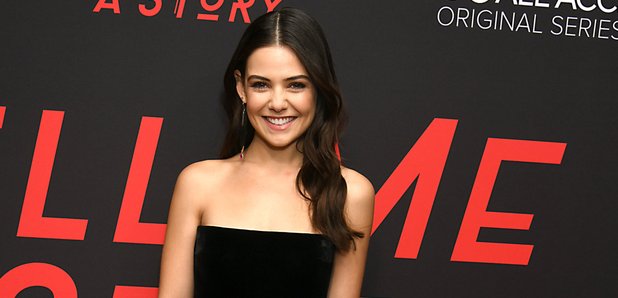 We've seen her floating about with One Direction's Louis Tomlinson, but WHO is his new girlfriend?
She's brunette, beautiful and has stolen the heart of one of the World's biggest heart throbs, Louis Tomlinson. Despite breaking the hearts of Directioners world-wide, Danielle Campbell is a successful actress and has been spotted out enjoying a date or two with the 1D star multiple times.
But who actually is she?
Louis and Danielle's mutual friend Keelin Woodell introduced them… maybe.
She posted a selfie with the two celebs back in November so we can only assume that she intro'ed the pair. But it's looks like it went well!
She was a child star who was discovered in a hairdressers in Chicago. No, seriously.
She first hit our screens in five episodes of Prison Break when she was a kid.
Remember the character, Susan? Yeah, well Danielle was her daughter and she was held hostage by a sexual predator. This is not one for the faint hearted!
She then went on to star in an advert for the Build-A-Bear workshop which is pretty much every child's dream, right?!
She looks completely unrecognisable so you'll just have to trust us that this is 100% her!
She went on to be a Disney star.
In 2010, she landed her first Disney role with a movie called StarStruck which strangely is about a normal girl falling in love with a worldwide popstar. Sound familiar?
But, she's best known for her role in The Originals.
Best thought of as a spin off of The Vampire Diaries, Danielle plays the 16 year old witch named Davina and from what we've seen, she's super sassy.
She LOVES animals.
For her role in 'Race To Redemption', she learnt to horseride but her love of animals is also seen on her Instagram.
Her BFF is her little bro.
Hanging out together, at graduation, painting together… ya know, normal family stuff.
She loves a good hat.
Some people can pull them off and some people really can't. Luckily for Danielle, she's part of the former group. Fedoras, flat caps, Santa hats - you name it, she looks flawless in any of them.
Her street style is always on point.
HOW does she do it?! On the beach in an oversized shirt and then bracing London's cold temperature, Miss Campbell never has a hair out of place.
She's a bit of a foodie.
She must have an impressive gym regime because if her Instagram is anything to go by, Danielle Campbell LOVES pizza.
You May Also Like...