Olly Murs Believes His The X Factor UK Past Has Stopped Him Winning Awards
19 February 2013, 12:27 | Updated: 19 February 2013, 12:31
The 'Troublemaker' star also believes he has no chance of winning at the BRIT Awards 2013 this week.
Olly Murs says he is excited about being nominated at the BRIT Awards 2013 as he finally feels recognised by the music industry, but claims he doesn't expect to have any chance of winning.
The 'Heart Skips A Beat' singer is up for both British Male Solo Artist and British Single With Capital FM for 'Troublemaker' at tomorrow night's (20th February) ceremony, and believes coming from The X Factor UK has hindered his award potential in the past.
"To be recognised in the Best Male category is lovely," Olly revealed to Digital Spy this week. "With all The X Factor stuff over my name, I feel like the industry and media people see it as my only downfall.
"For the success and sales that I've had, I would probably warranted a BRITs nomination last year for Best Male," Olly mused. "Even with my album success and its sales I would have probably been nominated for Best Album by now.
"But being from The X Factor UK that's what you get unfortunately, it's a bit of a pain," the 'Oh My Goodness' singer explained. "People are not seeing me now as just being from The X Factor, which I'm very proud of, but now they're taking me serious as an artist."
Check out a picture of Olly Murs at the BRIT Awards two years ago below (Credit: Getty):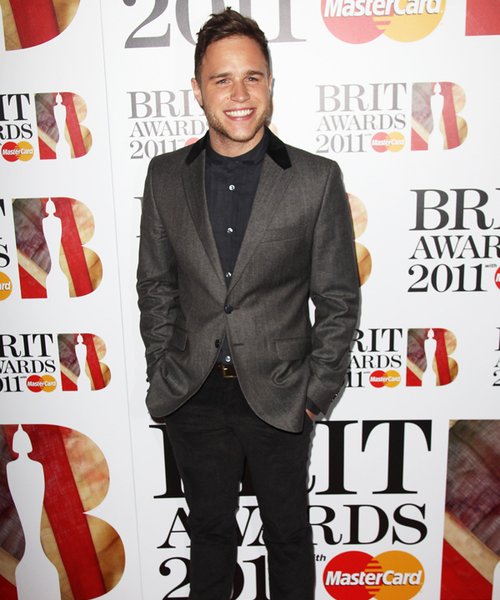 Despite feeling positive about his two nominations at this year's BRITs, the UK singer-songwriter admits he doesn't expect to walk home with any gongs at tomorrow night's ceremony.
"It's an award that's voted for by the industry, so I won't win," Olly told the Daily Mail. "If it was voted by the fans then I might have a chance.
"It's great to be nominated this year, with those other guys, so perhaps it's a step forward within the industry and with journalists," he added. "Maybe they're starting to notice my achievements."
Last week saw the 'Please Don't Let Me Go' singer unveil the music video of his new single 'Army Of Two', which is set for official release on 10th March.
Olly Murs will then kick off a new UK arena tour in support of his third album 'Right Place Right Time' on 26th February.