Nicki Minaj's Boyfriend Kenneth Petty: Age, Prison Sentence And Relationship Details Revealed
20 July 2020, 15:42 | Updated: 20 July 2020, 16:05
Nicki Minaj has confirmed she's pregnant with her childhood sweetheart and now husband, Kenneth Petty. But who is Kenneth? What's his age and what are his criminal convictions?
Nicki Minaj usually likes to keep people guessing who she's dating, but has fallen 'hard and fast' for her childhood sweetheart Kenneth Petty, who she married in October 2019.
And now, just months after their wedding, the 'Superbass' rapper took to Instagram to announce her pregnancy, on July 20, with the most iconic photo ever!
Nicki Minaj's Complete Dating History – All Her Exes From Drake to Meek Mill And More
With the couple's first baby on the way, fans are wondering who exactly is Nicki's husband, how old is he and what are his criminal convictions?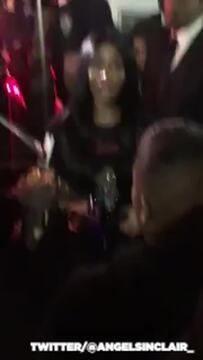 Nicki Minaj Gives Fans An Update About Her Album
Who is Nicki Minaj's boyfriend, Kenneth Petty and how old is he?
Nicki went public with her relationship with 40-year-old Kenneth 'Zoo' Petty back in December, revealing to fans they'd rekindled their childhood romance and couldn't be happier.
What are Kenneth Petty's criminal convictions?
Kenneth has a sizeable criminal past, as a registered sex offender from when he was convicted of rape in 1995 and a convicted murderer, having spent seven years behind bars for manslaughter in 2002.
How did Nicki Minaj and Kenneth Petty meet?
Nicki and Kenneth have known each other forever it seems, with Nicki opening up to fans on twitter about their teenage years, even admitting him and her best friend 'TT' hated each other when they were younger.
She wrote: "Facts but we were like this about each other since we were very young kids in the hood. He was on my body b4 the big ol' booty. B4 the fame & fortune. Fought my bf cuz I wouldn't be his girl. He was always a lil brazy. But anyway, timing is everything [sic]."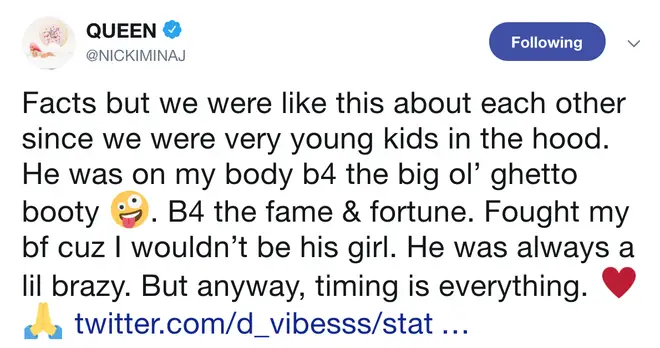 Is Nicki Minaj pregnant?
Nicki confirmed that she's pregnant with her first baby, by showing off her glowing baby bump on Instagram!
In the past, she hasn't been shy about letting people know she's planning on being with Kenneth forevermore, letting fans know previously on Twitter they've already picked out baby names.
The 'Anaconda' star is yet to reveal when her due date is or how far along she is but fans are definitely set to keep their eyes peeled for more pregnancy info!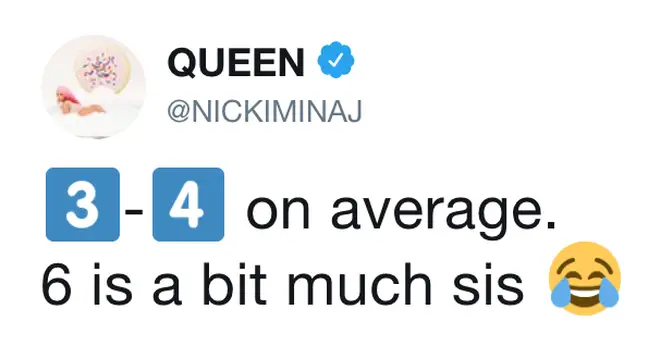 >Download Our Brand New App For All The Latest Nicki Minaj News