Miley Cyrus Has Posted A Pic Showing Her Bump & People Are Freaking Out About Her 'Baby'
23 November 2017, 15:34 | Updated: 23 November 2017, 15:37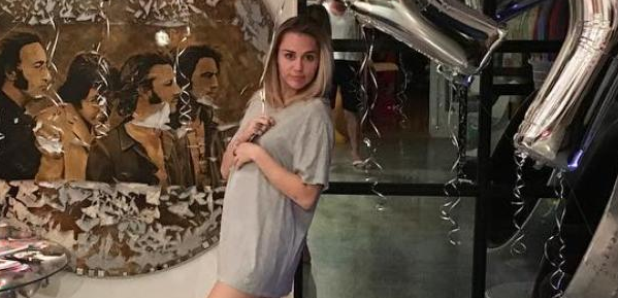 Miley showed off her tummy in a Thanksgiving post.
Miley Cyrus just set the internet into a bit of a frenzy thanks to her latest Instagram post… she showed off a newly rounded tum on Thanksgiving!
While Miley attributed the new 'bump' to her vegan tofurkey dinner in the caption, fans were quick to assume that it was actually the first sign of a baby bump instead.
They took to Twitter to express their surprise at Miley's 'announcement':
PREGNANT????? MILEY WTF

— lorem-na (@uaintheironman) November 23, 2017
I thought the same

— Joana Oliveira (@JoanaOl1ve1ra) November 23, 2017
She does ... ahh I hope she is

— Ciara Giannoccaro (@Ci_Giannoccaro) November 23, 2017
Selena & Justin are back together & Miley may be pregnant with Liam's baby... 2017 was a good year in my book

— Nicole Gorka (@Nicoley_g) November 23, 2017
if miley is pregnant i will really cry forever, i love miley so much

— bby V (@VivaLaVange) November 23, 2017
Miley looks so pregnant here. Like, is that a baby bump we see here?

— junior (@juniorgrauballe) November 23, 2017
Until we hear otherwise, we're believing Miley that this is in fact a food baby rather than her and Liam Hemsworth's first child – though how ridiculously beautiful would their baby be?!