Fans Rush To Defend Perrie Edwards After Haters Fill Her Instagram Comments With Snake Emojis
29 August 2017, 16:17 | Updated: 25 September 2017, 15:20
Haters gonna hate.
Taking over the world with their infectiously brilliant music and being sassy AF whilst doing it - there's not much that Little Mix aren't totally slaying these days.
Sadly there will always be haters and this time it's Perrie who has come in for abuse from online trolls.
> 'Game Of Thrones' Drove Jade Thirlwall To Put Her BF In The Dog House & His Response Is Perfect
'Why would anyone wanna hate on Pez?' we hear you ask. Sadly it's not even for something that she's done!
Perrie is famoulsy dating Arsenal footballer Alex Oxlade Chamberlain and there are several rumours floating around that the winger is set to swith clubs and move to Chelsea before the current transfer window closes.
Because of that possibility, Perrie's Insta has been filled with abusive messages and snake emojis.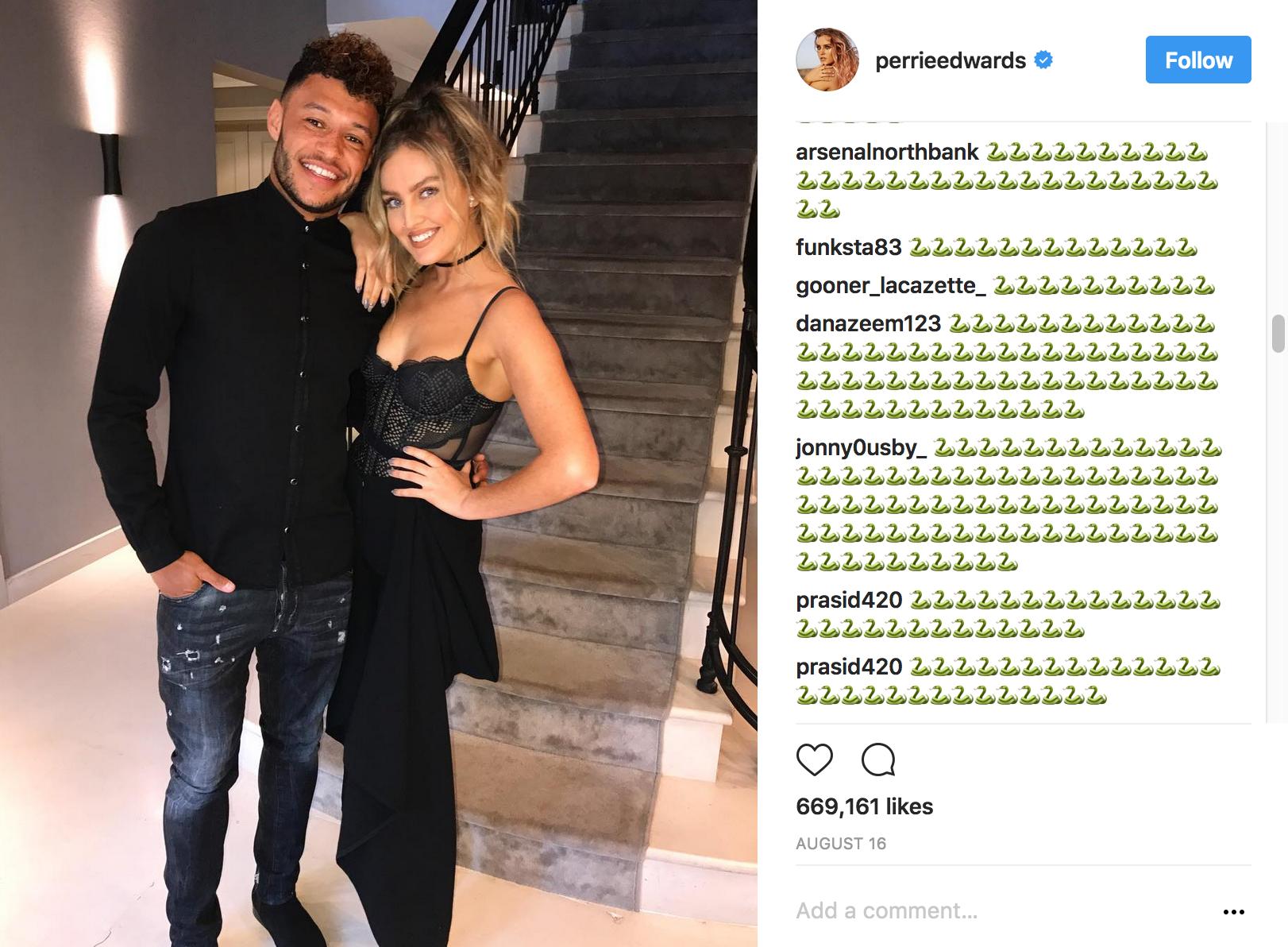 But one thing that Perrie does have on her side is the seriously loyal and passionate Little Mix fans. They were quick to jump to the defence of their idol and hit back at all the hate.
From people saying that Alex can do what he wants to others wondering exactly whyt people felt the need to say and write horrible things about Perrie on her Instagram when it's nothing to do with her, it all got pretty confusing.
But one Instagram summed it all up pretty well...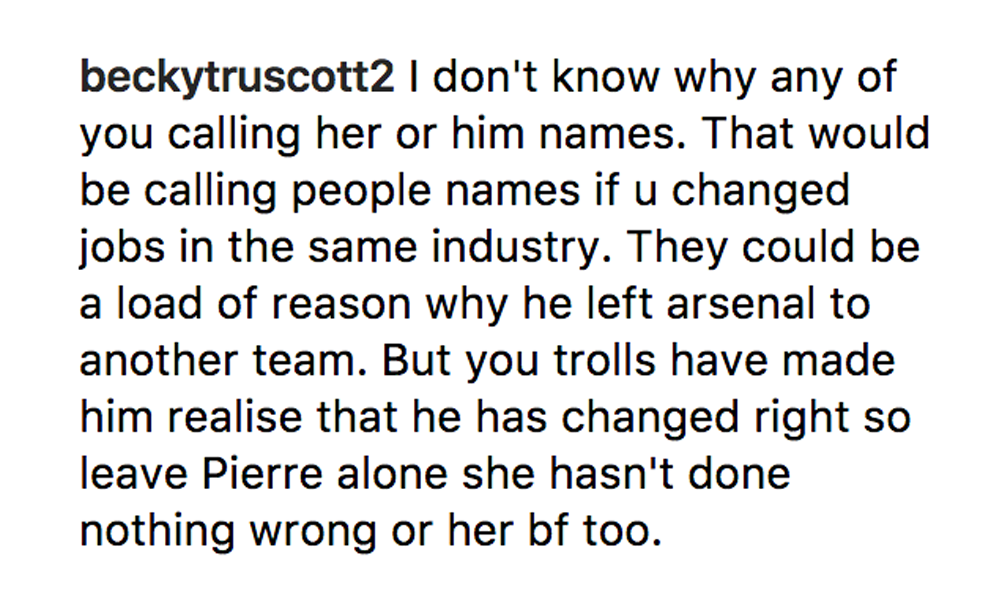 Apart from calling Perrie 'Pierre', this reply basically says what most people were thinking.
Directing abuse at Perrie about a potential decision that her boyfriend may or may not make just doesn't make any sense and is totally unnecessary.
If people could cut that out pretty sharpish please that'd be great.
Whilst you're here, why not remind yourself of exactly how awesome Little Mix are by watching their performance of 'Power' from the #CapitalSTB this year...
Jump into the Capital app now for all the latest Little Mix news and the hottest chart hits too!