Little Mix Just Dropped Some News That'll Make You Feel SO MUCH EMOTION Like It Was No Big Deal!
26 May 2016, 09:48 | Updated: 26 May 2016, 09:51
Yes. The girls are working on something BIG. *GASPS*
Little Mix say they have NO plans to go solo anytime soon and have confirmed they've already started work on their new album, which should be out "soon", apparently! WHOOP!
The girls have been SLAYING it with all the hits off their third album 'Get Weird' which dropped at the end of last year, and have had some of their biggest hits to date from the record with tracks like 'Black Magic' and 'Secret Love Song'.
And now the band have confirmed that album four is well on the way - and that an INCREDIBLE collaboration will be on the new release too!
"We've started working on the next album now, which is really exciting, so that should be out soon," Jade Thirlwall confirmed to OK!.
"Hopefully there'll be a few surprises on there, I actually cried when I heard a certain person wanted to collaborate with us," Perrie Edwards added. "I can't say anything yet in case it doesn't happen, I don't want to jinx it."
And for any of you #Mixers worried that all the girls' success might make them want to call it a day and go solo, it doesn't sound like that'll be happening anytime soon!
"We get along really well and like one another's company," Jade revealed to Straits Times out in Singapore. "It'd be weird if we weren't together all the time.
"We have high ambitions and we're not going to stop until we reach every goal and know we tried everything to be the biggest we could be," she added. "We're just going to keep going forever, hopefully."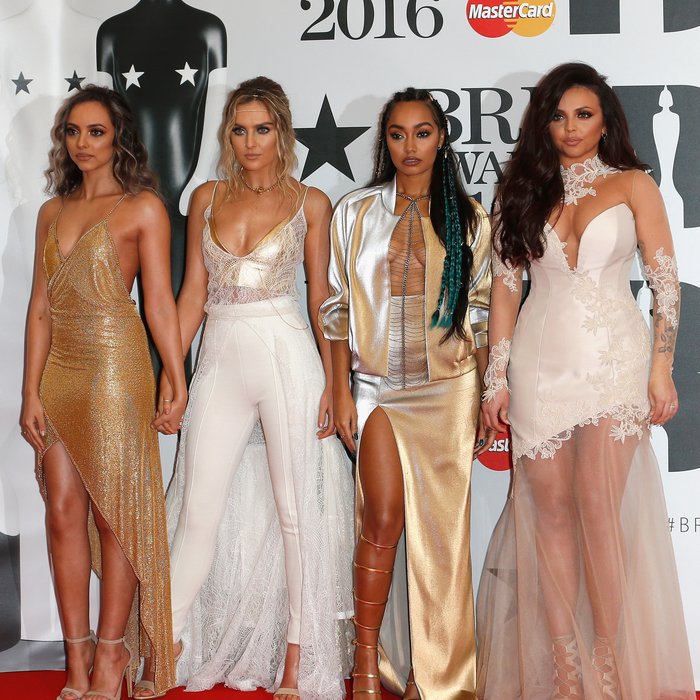 You may also like...