Little Mix Thank Demi Lovato After Performing For 'Neon Lights' US Tour Launch
10 February 2014, 12:07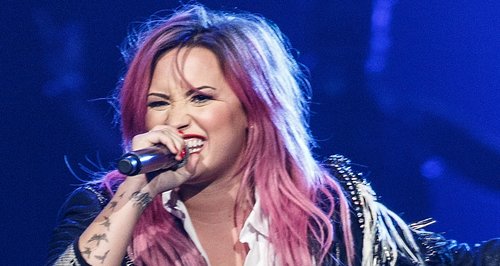 The 'DNA' stars are joining Demi on the road across the US all this month.
Little Mix have described performing on Demi Lovato's 'Neon Light's tour as one of their "best shows" to date, after the tour kicked off over the weekend.
The 'Wings' four-piece join Cher Lloyd and Fifth Harmony as support acts on the 'Heart Attack' star's new tour, and tweeted their thanks to the US singer for letting them join her out on the road.
Vancouver you where EPIC tonight! Roll on the rest of the #NeonLightsTour :D #HotelShenanigans ;) Perrie <3 pic.twitter.com/9OsO6T9hw2

— Little Mix (@LittleMixOffic) February 10, 2014
Omgosh what an amazing show that was!!!!! Thank you so much mixers for trending us worldwide!!! #littlemixvancouver :) xxLittle Mix xx

— Little Mix (@LittleMixOffic) February 10, 2014
The 'Neon Lights' tour kicked off on Sunday evening (9th February) at the Rogers Arena in Vancouver and will run through to May this year in support of the singer's 2013 album 'Demi'.
Little Mix's setlist for the 'Neon Lights' tour includes hits like 'DNA', 'Little Me', 'Move' and their new release 'Word Up'.
So nervous I literally cannot stop shaking..!!!!!! I'm so excited!!! I'm coming out SO SOON!!!!!!!

— demetria lovato (@ddlovato) February 10, 2014