Justin Bieber Isn't Shading Shawn Mendes In These 'No Brainer' Lyrics
30 July 2018, 16:00 | Updated: 30 July 2018, 16:04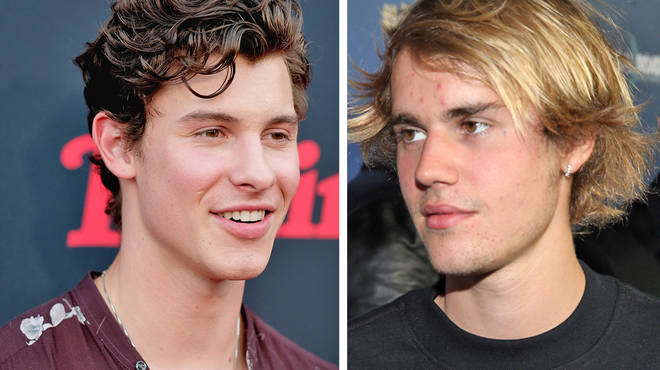 Justin Bieber's lyrics in new song 'No Brainer' had been rumoured to be a dig at Shawn Mendes, but fans are claiming that's simply not the case.
As soon as Justin Bieber and Hailey Baldwin got engaged, people had one eye on Hailey's close friend Shawn Mendes. There had been dating rumours floating around about Shawn and Hailey for a while beforehand and this certainly put those to bed.
Now though, Justin's lyrics in new DJ Khaled song 'No Brinaer' have been widely claimed to be shade thrown towards Shawn, however fans aren't having it.
The lyrics in question are when Justin talks about his lady chosing between him and someone else, singing "Him or me, be for real, baby, it's a no-brainer."
As you might imagine, several people questioned whether that was a jab at Shawn, with Justin claiming Hailey had chosen him over his fellow Canadian star, but fans were there to claim that's just not true.
They rubbished reports that Justin's lyrics were about Shawn and took to Twitter to make sure their feelings were heard...
Its so funny that only in articles they talk about that in no brainer there could be shade to shawn while fans havent even said a word about it

— ժҽղí$e (@holymutual) July 30, 2018
I really just read on snapchat that apparently no brainer is a diss at Shawn because Justin says "him or me be for real baby it's a no brainer" lmao imagine reaching that hard for a storyline justin doesn't need to diss people to top the charts

— chloe (@bieberdepthed) July 30, 2018
lmao i just saw some dumbass theory saying that Justin's line in No Brainer "him or me" was to Hailey about Shawn. lmao if you don't know stuff don't say stuff.

— @exposingsbitch on ig (@exposingsbitch) July 30, 2018
Regardless of the Justin and Shawn theory, we're totally loving 'No Brainer' and it's good to hear Justin back on another smash hit!
> Download Our Free App For All The Latest Justin Bieber & Shawn Mendes News!