Justin Bieber Partied 'Unnoticed' In A Dubai Pool After His Bodyguards Told A Hilarious Lie
9 May 2017, 13:53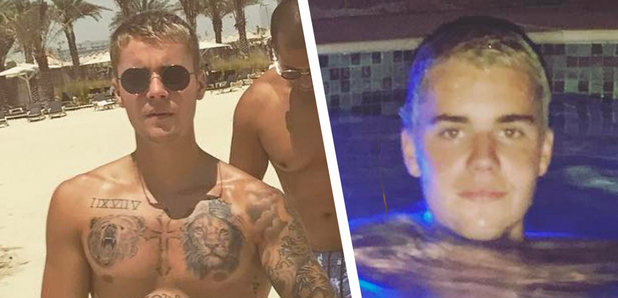 We can't actually believe people fell for this trickery!
When you think about the most famous and recognisable people on the planet, Justin Bieber has surely got to be up there. Yes he does change his look fairly often, but you know that if you saw him whilst on holiday enjoying some time in the pool you'd be able to tell it was him, right?
Well according to this recent story, some fans in Dubai failed to recognise that JB was actually hanging out with them all because his security managed to put them off the scent.
Hours before he performed a show there, Justin enjoyed some time in the pool during the 38 degree Dubai heat and managed to simply fit in with his surroundings and avoid screaming fans.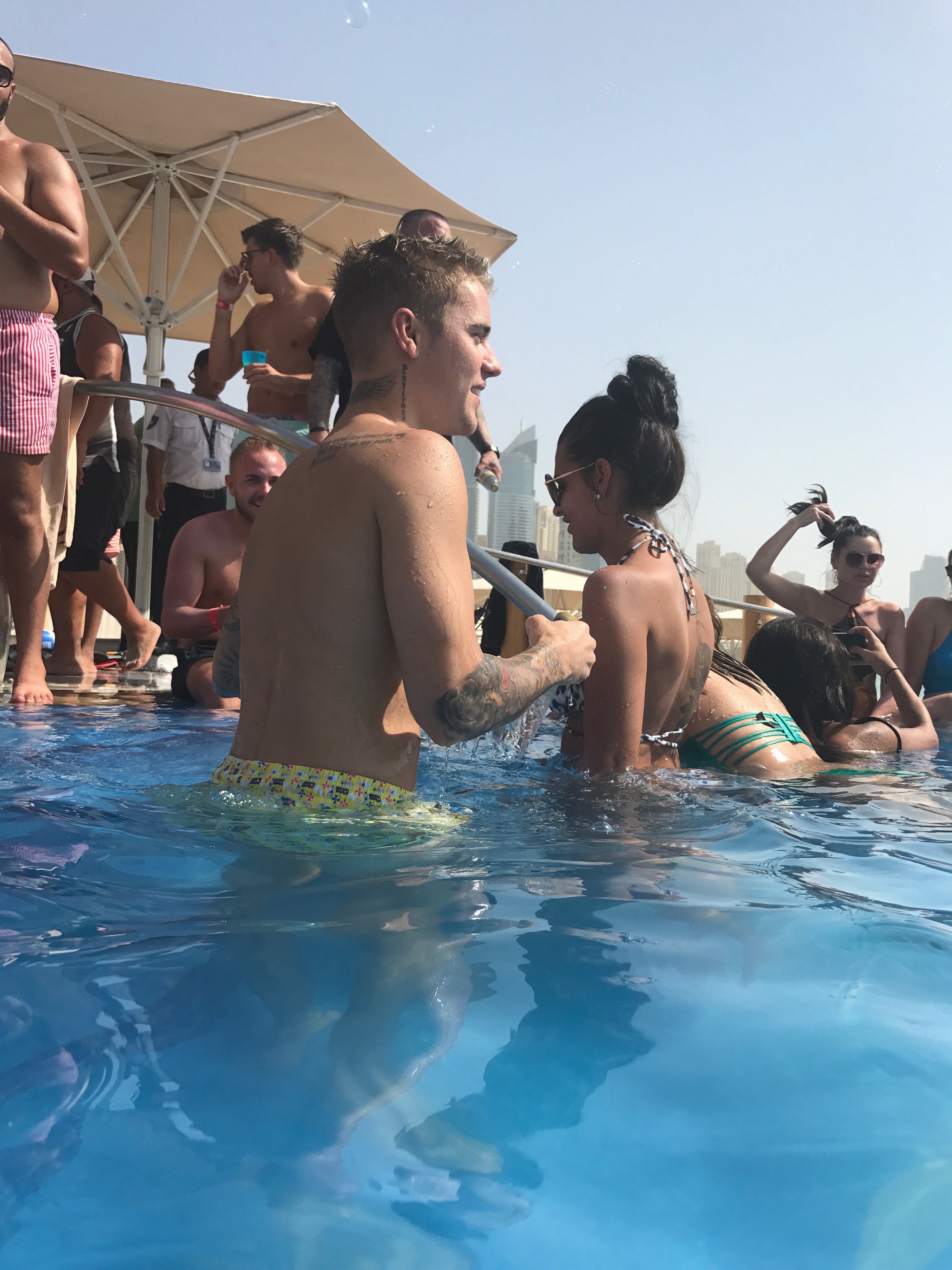 Picture: SWNS
Speaking to a tabloid afterwards, one source revealed, "When one female fan asked if he was Justin Bieber, his security guards joked that he was just a look-a-like. They said to her, 'No, he just looks like him, crazy, right?'"
A look-a-like!? Any real fan would know that that was 100% Justin Bieber - just look a those tatts! As soon as they heard him speaking did they not think 'hmm this seems a bit too good to be true'?
Well it seems like even though that group of girls fell for the look-a-like trick, loads of other people knew that they were mixing it up with the real thing and proceeded to gloat to their mates and family members who took to Twitter...
@_TGNatalie_ @justinbieber What I wouldn't give to be one of those vacationers hanging out in the pool with him!

— Kim (@JustKimBieber) May 7, 2017
@justinbieber hey pal, my mate Coral says shes in a pool with you in Dubai right now. If its true then tell her shes a wierdo

— CommonSense (@DaveWinderUKIP) May 9, 2017
No way is my cousin in the same pool as Justin BIEBER right now I feel so emotional

— K (@kimbra_jane) May 9, 2017
My brother is currently in Dubai at a pool party with Justin Bieber and i'm off to sit an exam

— Tessa (@txssacox) May 5, 2017
So what would you do if Justin was hanging out in the pool with you? Would you play it cool or completely lose your mind?
You may also like...