Justin Bieber's Pet Monkey Rescued By British Animal Sanctuary?
20 May 2013, 11:15
The 'Boyfriend' singer missed his headline to collect the pet after it was confiscated in Germany.
Justin Bieber's pet monkey has been rescued after the teen star failed to meet the deadline to collect the animal.
The pet was confiscated by Germany officers at customs during the European leg of his 'Believe' tour.
The Canadian star missed the Friday (17th May) headline to collect the animal, which has now been claimed by a British animal sanctuary.
Don Walser, from the Isle of Wight's Owl and Monkey Haven, is now offering monkey Mally a home with a new family of monkeys
"We thought the Mally saga was disgraceful – you shouldn't keep monkeys as pets," he told the Daily Star about the ordeal.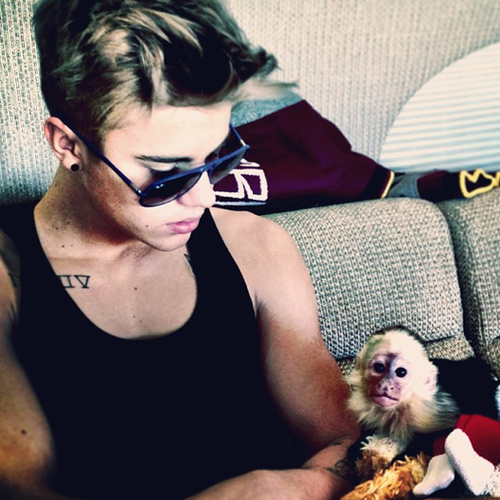 Meanwhile, the singer had an up and down evening at last night's Billboard Music Awards 2013 after he was booed collecting an award and also took home three prizes.