Justin Bieber Fans Aren't Impressed With His New Torso Tattoo Which Legit Covers About A Third Of His Body
23 October 2017, 15:03
We just wanted another excuse to bust out some topless Justin Bieber GIFs, tbh.
Justin Bieber has revealed his newest tattoo and it's quite something.
And by something we mean massive. And by massive, we mean HUGE.
> Justin Bieber's Apologised To Marilyn Manson And Admits He "Really Likes" Him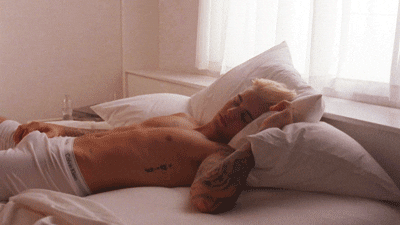 As in, it takes up about a third of his body.
The singer took to Instagram to show off his new full-torso tattoo which took 26 hours! Bang Bang (the name of his tattoo artist, obviously) documented the entire process on his own Instagram, with one photo being taken half way through the process.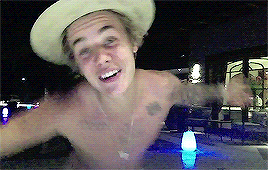 The internet had a lot to say about Justin's new ink, with mixed reactions from his fans.
JUSTIN BIEBER IN 5 YEARS TIME pic.twitter.com/7gTqCuGX5A

— Justin Bieber (@ThaBieberCrew) October 21, 2017
rest in peace justin bieber first tattoo, gone but never forgotten pic.twitter.com/O9xt5fyy4G

— torrao (@drewinner) October 21, 2017
tbh I'm worried Justin Bieber is devising an elaborate plan to try and break out of prison pic.twitter.com/Swxkkp3nNs

— Scare-ica Steiner (@SendARavenPlz) October 21, 2017
me: everyone is allowed to get whatever they want as a tattoo! don't comment on another's body!!
also me on justin bieber's tattoo: pic.twitter.com/77qBEttmmE

— Kyle Hardy (@TheKyleHardy) October 21, 2017
I will always support you & one day I will like your tattoos @justinbieber pic.twitter.com/srBprI9Txn

— Kidrauhl 2YSORRY (@SussanBiebs) October 22, 2017
This is basically a Justin Bieber classic...