WATCH: Justin Bieber Absolutely OWNS A Lip Sync Of Fergie's 'Big Girls Don't Cry'
14 July 2015, 10:35 | Updated: 14 July 2015, 10:37
Justin Bieber is never one to shy away from the camera and now the 'Where Are Ü Now' has showcased his INSANE lip sync skills...
Now that we have all had a chance to calm down from seeing Justin's...ahem...nakedness, it's time for us to get back to enjoying what Bieber does best, performing!
The video comes from Spike TV's 'Lip Sync Battle' hosted by RnB legend LL Cool J and Chrissy Teigen.
We all know how incredible Biebz is on-stage but he took this performance up to a different level as he battled former pro American football star Deion Sanders. He even had the cheek to taunt the buff 6ft 1in athlete with a playful touch on the chin (just don't do that in public Justin).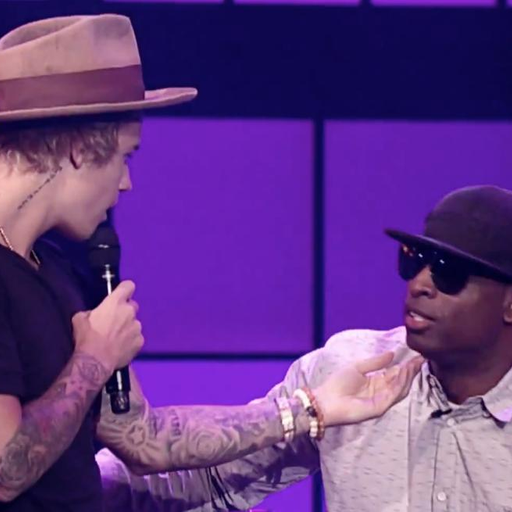 The song in question was Fergie's 2007 classic 'Big Girls Don't Cry' from her debut solo album 'The Dutchess'. We have to admit, we'd LOVE to see Justin actually releasing a cover of this song.
2015 is undoubtedly the 'year of the lip sync'; we've had Anne Hathaway channelling Miley Cyrus, Anna Kendrick pull off a sweet One Direction cover of 'Steal My Girl' and of course the one and only The Rock nailing a performance of Taylor Swift's 'Shake It Off'.
You may also like...
WATCH: Justin In The Video For 'Where Are U Now'