WATCH: Justin Bieber Channels Ozzy Osbourne For His Lip-Sync Battle And The Wig Is TOO Much!
23 June 2015, 09:06 | Updated: 23 June 2015, 09:12
Sneak Peek: Lip Sync Battle Continues Thursday, July 9th on Spike
01:14
Plus it looks like Iggy's thrown down a lip-sync challenge to her man Nick Young. Uh-oh.
Justin Bieber and Iggy Azalea are among some of the next stars to step into the ring and battle for the lip-syncing crown next month… and they're bringing some SERIOUS props with them.
The brand new trailer for Spike TV's Lip-Sync Battle has just landed and, damn, Justin's going ALL out for his showdown, taking on Black Sabbath frontman Ozzy Osbourne… and yes, he's rocking a wig. We hope.
Iggy Azalea is ALSO on the new season of the show, and it looks like the Aussie rap star could well be battling her fiancé Nick Young. Uh-oh, things are going to get VERY personal on this one.
Hit play on the video above to see Iggy strutting her stuff, Justin Bieber wearing guy-liner (for realz) as well as stars like Will Arnett, Allison Brie and the cast of Empire taking the mic.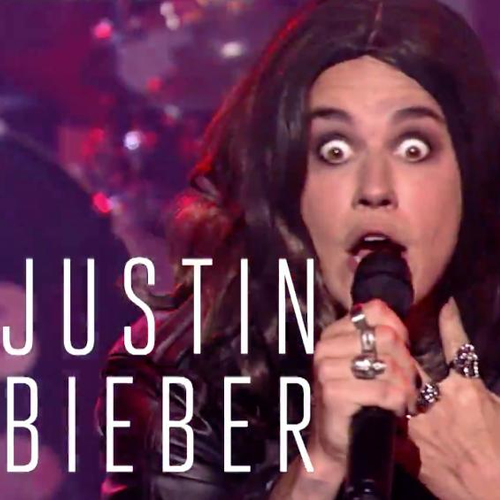 Just in case you missed it, remember when Anna Kendrick lip-synced to One Direction's 'Steal My Girl' and TOTALLY #owned it?
You may also like...
WATCH: Justin Bieber's Sexiest Instagram Pictures