Slate Justin Bieber's Insta Game As Much As You Want, But He's Been Doing It Right All This Time
16 August 2017, 15:16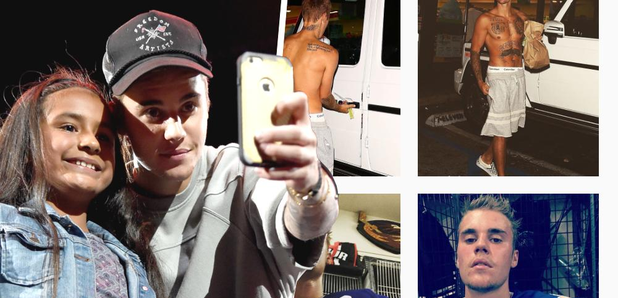 To be fair, 90.8 million followers can't be wrong.
We don't think there's been a day that's gone by where we haven't creeped on Justin Bieber's Instagram feed. Can you blame us? Like, really?
And, on top of that, we don't think there's been a day where we haven't seen a hella lot of comments saying "Let me have control of your Instagram - I could do so much better".
> Justin Bieber Is Set To Release The Follow Up To 'Sorry' & It's Going To Be EPIC
Don't get us wrong; we'd love to have a camera roll full of JB pictures at our disposal, but we feel like now's the time for an intervention; to discuss - despite initial appearances - Biebs is actually owning the Instagram game.
Exhibit A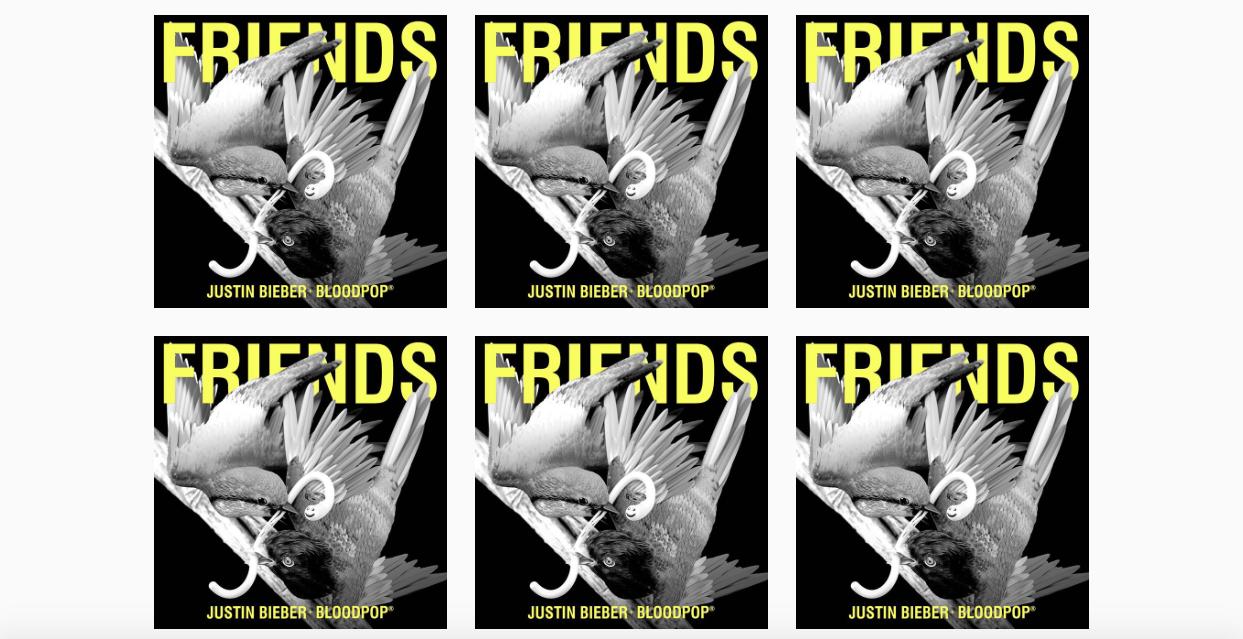 Now, we see it. You see it. It's just Justin Bieber's brand new single, 'Friends', plastered on his Instagram over and over again. In fact, if you scroll through his profile, you'll see that artwork uploaded 12 consecutive times. But isn't that just kinda effing great?
He doesn't sit there, scratching his chin, panicking whether or not to upload something because it might not look cute. If he wants to upload it, he uploads it. So y'know that selfie you have - the one with the big chin on your spot? YOLO. Do it.
Exhibit B
Justin Bieber is one of the world's biggest stars, and if you're anything like us, you'd let someone go through your deepest, darkest messages on WhatsApp just to get a three millisecond FaceTime from the 'Sorry' singer... It's just a shame that Biebs' actual mates don't quite feel the same.
Every so often, Justin will upload a still from his screen where his mates have ignored his FaceTime call, which for the most of us, would be pretty embarrassing, but he just uploads it, because why not? It's funny, and he's not afraid to make a plonker of himself.
Exhibit C
We all have a tendency to get a bit soppy on Twitter - like, if you can't spill your heart out indirectly to the bae who doesn't even know you exist within 140 characters, when can you? But we tend to save Instagram for just the sexiest photos of us where it actually looks like we have an ab.
Let's now check out Justin Bieber's feed, who is just happy to be a little warm and fuzzy inside. From posting emotional throwback pictures of him and his family, to just appreciating how lovely love is, doesn't this just make you wanna double tap that, or what?
> Look, If You Download Our App Now, We Promise To Just Show You Loads Of Pictures Of Lovely, Lovely Justin Bieber... <3
Exhibit D
When you're the biggest star on the planet, chances are you've got your fair share of fans. Just try to tell us that every single second of the 'Purpose' album wasn't a pure bop.
But Justin Bieber is cool with fangirling over others. He doesn't just upload sexy, smouldering pictures where he looks dope af. And he certainly doesn't just upload photos of a chilli con carne he's just made with the hashtag '#Yummers', so feel free to dedicate your Instagram posts to someone you just really appreciate... Like Bieber.
Exhibit E
Everyone has an off day. It's a scientific fact. Sure, if we sang the hit song 'What Do You Mean?', we'd sit back at least once every seven minutes and pat ourselves on the back, but we'd still have those meh-moments.
Even Bieber has those. He's not the wild, energetic baller you see, all day, every day. If he's doing an Instagram Live, he's chill. He might mumble; he might even doze off. But that's cool. He doesn't have to impress anyone; he's just doing him.
When he's not winning Instagram, JB's dropping just the dopest song, like, ever...