After 6 Months Off, Bieber Basically Just Emptied His Camera Roll On Insta & It's A True Blessing
9 February 2017, 08:23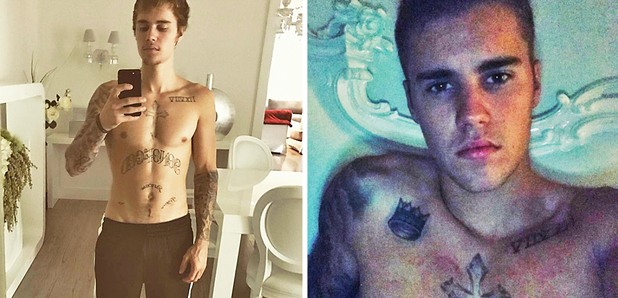 One minute Katy Perry's dropping disco balls around the world, next Bieber's serving topless selfies on his insta, 2017 is on the up mate.
After taking a six month hiatus in which Justin labelled Instagram 'for the Devil', it seems he's had a change of heart, which is totally fine by us.
By the looks of his different hairstyles he's basically scrolled back through his camera roll and dropped a whole load'a new snaps from what he's been up to over the last few months.
Including these shots from the studio with Martin Garrix.
And this pre-dinner fist bump that he's labelled 'the weirdest moment.'
Next he posted a pic of him literally having a pick of his mate's nose...
And a few really up-close selfies.
Like SUPER close.
The mirror-selfies have returned too.
And more importantly the topless ones too.
Not gonna lie, we've missed those come-to-bed eyes.
This momentous occasion really is a true blessing for Beliebers all around the world.
Justin is back on instagram spamming us and I feel blessed pic.twitter.com/xIShaqNXJX

— Justin Bieber Fans (@whoabiebz) February 9, 2017
Justin has obviously missed instagram I'm so glad I cannot believe

— ciara (@ibieberthought) February 9, 2017
As fans have woken up, it's literally put them in the best mood.
Woke up really mad until I saw Justin posted a lot pictures on Instagram lol

— Simone (@sweetlybiebs) February 9, 2017
woke up to justin having posted 10 photos and an instagram story. I knew he would come through pic.twitter.com/sPZTdQhK8Z

— pernille (@journalfenty) February 9, 2017
Who knows, maybe Biebs had just run out data all along?
Looks like Justin Bieber ran out of data and then apparently found some wifi when he uploaded 11 Instagram posts within an hour

— Louise,like the lake (@LouisevanDam1) February 9, 2017
Welcome back Justin <3
You May Also Like...