There's Another Side To Justin Bieber Rejecting Gifts That You Definitely Haven't Seen Yet
18 July 2016, 13:49 | Updated: 18 July 2016, 13:51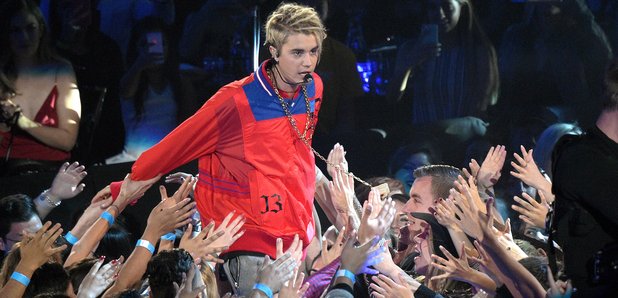 We've all seen the video of Justin Bieber talking trash about a its thrown at him on stage, but not a lot of people are talking about the stuff he did after the gig.
Let's face it, haters gonna hate. Especially when it comes to Justin Bieber. He splits opinion for a lot of people, but it is pretty much undeniable at this point that 'Purpose' is one of the best albums of the last 12 months.
At a recent concert, JB had some tough words for fans who were throwing gifts on stage whilst he was performing. Check out the video below.
FUCKIN SAV pic.twitter.com/wWPqTDzPv6

— dana:) (@camdallasdonuts) July 16, 2016
Despite apologising pretty much STRAIGHT AWAY, people have still taken to Twitter to slam his comments. But what they don't seem to be talking about is all the incredible things Biebz did after the gig!
Giving his drumsticks to a guy in the front row.
aw he gave his drumsticks to some guy pic.twitter.com/rCwirnFWuP

— Hanne (@hannespurpose) July 17, 2016
Meeting as many of his fans after an exhausting shown as possible.
Him smiling is the best he's the cutest thing pic.twitter.com/kuaiM8Om1j

— ️ (@hoIycoIdwater) July 17, 2016
Catching Pokemon with some fans in the middle of the city.
So nice seing him out doing normal stuff with regular people pic.twitter.com/Iko23LffAb

— Hanne (@hannespurpose) July 18, 2016
By the way, Bieber will be playing the following dates in the UK, so get yourself ready because it's about to go OFF!

London O2 (October 11-12, 14-15)
Birmingham Barclaycard Arena (17-18)
Manchester Arena (20-21, 23)
Birmingham Genting Arena (24)
Sheffield Arena (26)
Glasgow SSE Hydro (27, 29-30)
Dublin 3 Arena (November 1-2)