Justin Bieber Hits Out At Celebs Who Fake It On Social Media
9 May 2018, 17:29 | Updated: 9 May 2018, 17:36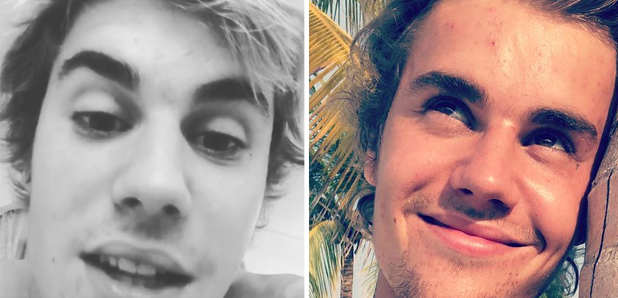 It's easy to forget that Instagram is nothing more than a showreel of people's best bits.
Sometimes you can spend hours scrolling on the platform and then sit and feel bad about how you're not a 19-year-old billionaire with a successful cosmetic line and a long-standing reality television show.
> Every Justin Bieber Song EVER: Ranked
However, Justin Bieber is here to remind us all not everything is as perfect as it seems.
He recently shared a screenshot of note he wrote, which reads: "Hey world that glamorous lifestyle you see portrayed by famous people on Instagram don't be fooled thinking their life is better than yours I can promise you isn't not!"
The note was posted a few hours after the Met Gala but if it's unclear if the event is what his message was directed at.
However, not everybody agreed with his statement and although some fans praised him for his honesty and 'using his platform for good' others warned him to 'be more thankful for his blessings'.
One user wrote: "What he is saying is that money does not buy you happiness. Some people with money are the most miserable people ever. They think they have it all and really they have nothing!"
Another added: "I can understand the struggles and things that may be faced even as a celebrity BUT! You still can take care of all of your basic needs 200 times over and have the extra money to splurge while other people are struggling through school and through life period."
A third simply said: "Nice post, but I can't even afford a Freddo mate."
Same, to be honest.
> Download Our Fancy New App For Loads More Celeb News!