Justin Bieber's Engagement To Hailey Baldwin Is Slammed By Wendy Williams In Savage Rant
10 July 2018, 11:39
American chat show host Wendy Williams is never afraid to spill the tea, and has some pretty shady stuff to say about Justin Bieber and Hailey Baldwin's engagement, as well as a few stabs at his old relationship with Selena Gomez...
By now, the whole world has heard that Justin Bieber and Hailey Baldwin took their relationship to the next level when they got engaged in the Bahamas at the weekend, and people have had a lot to say, but no one more than outspoken US chat show host, Wendy Williams, who has declared she thinks the whole thing is a 'cash grab' on Hailey's part.
Selena Gomez Has The Perfect Response To Justin Bieber Getting Engaged To Hailey Baldwin
Hailey, whose father Stephen is from the famous Baldwin family, has "had money issues in the past" and Wendy calls the engagement a sham, saying: "this is a little cash grab I guess".
The highly opinionated host of The Wendy Williams Show was never going to shy away from sharing her thoughts on the sudden engagement, and dragged up Justin's somewhat complicated dating history, or as Wendy calls it, triangle, involving Selena Gomez.
After vocalising her disapproval of the whole thing, calling them "way too young to get married" she continued to shade Justin's past with Selena by adding: "Right after the honeymoon he's doing a drive by at Selena's".
Although the news came as a surprise to us all, we didn't quite find the news as overwhelming as Wendy seemed to.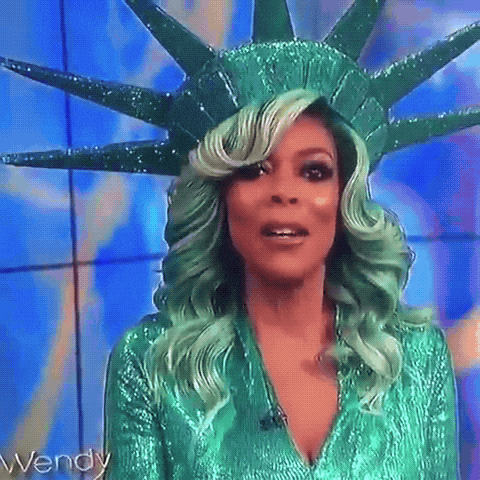 Picture: GIPHY
Download Our Brand New App To Stay Updated With Everything Justin Bieber