What Is Justin Bieber's Current Net Worth In 2018? How Did He Make His Millions?
10 July 2018, 12:18 | Updated: 10 July 2018, 14:45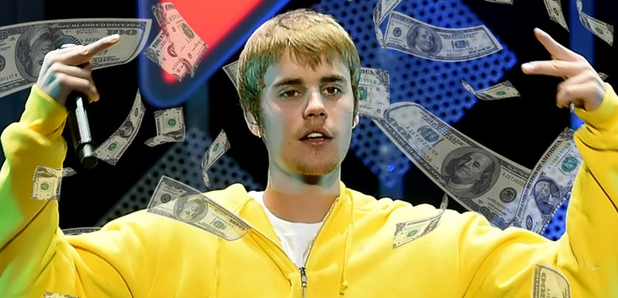 Justin Bieber has been releasing music since 2009, and has racked up over 200 awards, but how much is the Canadian star worth?
Justin Bieber has been gracing us with his, frankly, angelic voice since 2009 when he dropped his debut single 'One Time'. Since, he's gone on to drop four studio albums, appear in eight films, including 'Men in Black 3' and 'Zoolander 2', and even receive 14 titles in the Guinness World Records.
After getting engaged to Hailey Baldwin, we got thinking... How much is Justin Biebs actually worth? Don't worry - we've got the answers for you, right here.
> People Are Only Just Realising That Drake Was In Justin Bieber's Music Video For 'Baby'
What is Justin Bieber's 2018 net worth?
At the age of 24-years-old, Justin Bieber is worth $225 million (£170 million). Weren't we all worth that at 24, though?
How did Justin Bieber make his money?
At the age of 24, what were you doing? Because Justin Bieber's released tonnes of songs, since being discovered by Scooter Braun, after uploading covers of his favourite songs to YouTube.
A week after recording demo tapes, Justin was working with Usher, and has since collaborated with the likes of Nicki Minaj, Chance the Rapper and Major Lazer.
Is Justin Bieber doing anything else other than music?
Recently, Justin Bieber has taken up a career in acting, having appeared in nine movies - starring alongside the likes of Ben Stiller, David Hasselhoff and Will Ferrell. He's also appeared in several TV series, such as the time he appeared as the musical guest on Saturday Night Live, and his first acting role, in 2009, on Nickelodeon's True Jackson, VP.
> If You Want All The Latest News And Gossip, Head To Our App!