Fifth Harmony's Camila Gave A 'Work From Home' Dance Tutorial To Taylor Swift & Co At Coachella
19 April 2016, 16:12 | Updated: 19 April 2016, 16:19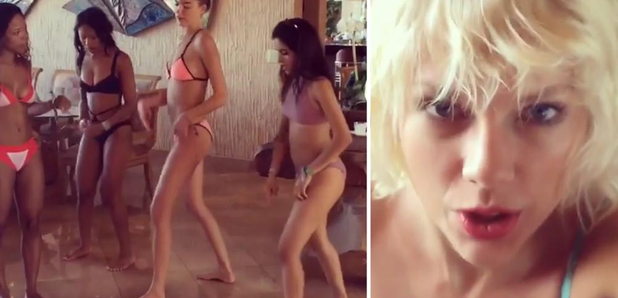 It's no secret that Taylor Swift has been having an absolute whale of a time at Coachella including this absolute A-list hangout including Fifth Harmony's Camila and Victoria's Secret model Martha Hunt.
But what do a load of famouses get up to whilst hanging out at Coachella we hear you ask? Oh just teach other cute little dance routines, OBVS.
There's no denying what an absolute tune Work From Home is and it's clear these girls wanted to nail the routine from none other than Camila Cabello herself!
> WATCH: Fifth Harmony Absolutely Nail Accapella Covers Of Their Fav 2016 Tune
It comes together quite well in the end doesn't it?
You May Also Like...