Ed Sheeran Hilariously Responds To 'Lazy' Clothing Criticism During Beyoncé Performance
6 December 2018, 14:44
Ed Sheeran has hilariously responded to criticism that he was wildly underdressed whilst performing on stage with Beyoncé with sassy Instagram posts.
Ed Sheeran has finally responded to the backlash he received for performing in a t-shirt and jeans whilst taking to the stage with Beyoncé at the 2018 Global Citizen Festival: Mandela 100 in South Africa and it's the perfect level of sassy.
Ed Sheeran's Security Boss Has Left Him For Another Singer & More Money
It all started when one Twitter user's tweet went viral for calling out Ed for daring to perform next to Beyoncé in a top and jeans when she was in a lavish Ashi Studio designed Middle Eastern gown, to represent one of the many different cultures of Africa and a discussion around gender standards was sparked.
She wrote: "Ed Sheeran is a 27-year-old man, the fact we've enabled him to feel it's OK to dress like this at all, let alone next to Beyoncé really boils my p***".

The 'Perfect' singer responded by re-posting an article about their outfit disparity, followed by promoting the brand of t-shirt he was wearing, saying: "Swipe up to get the look....#dresstoimpress".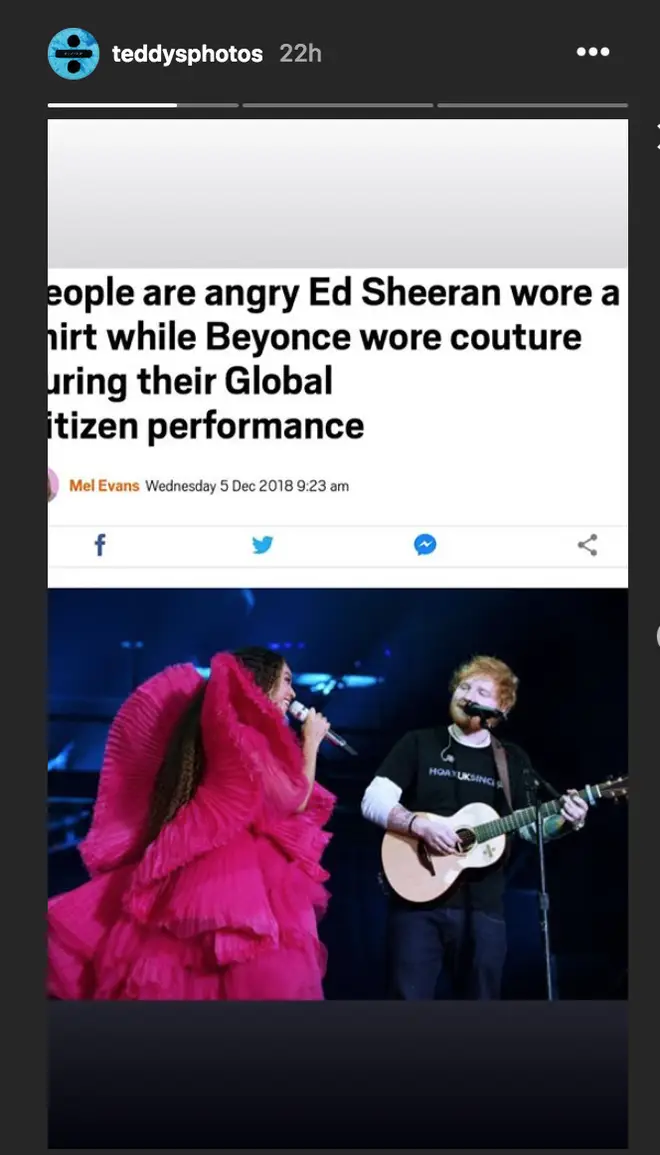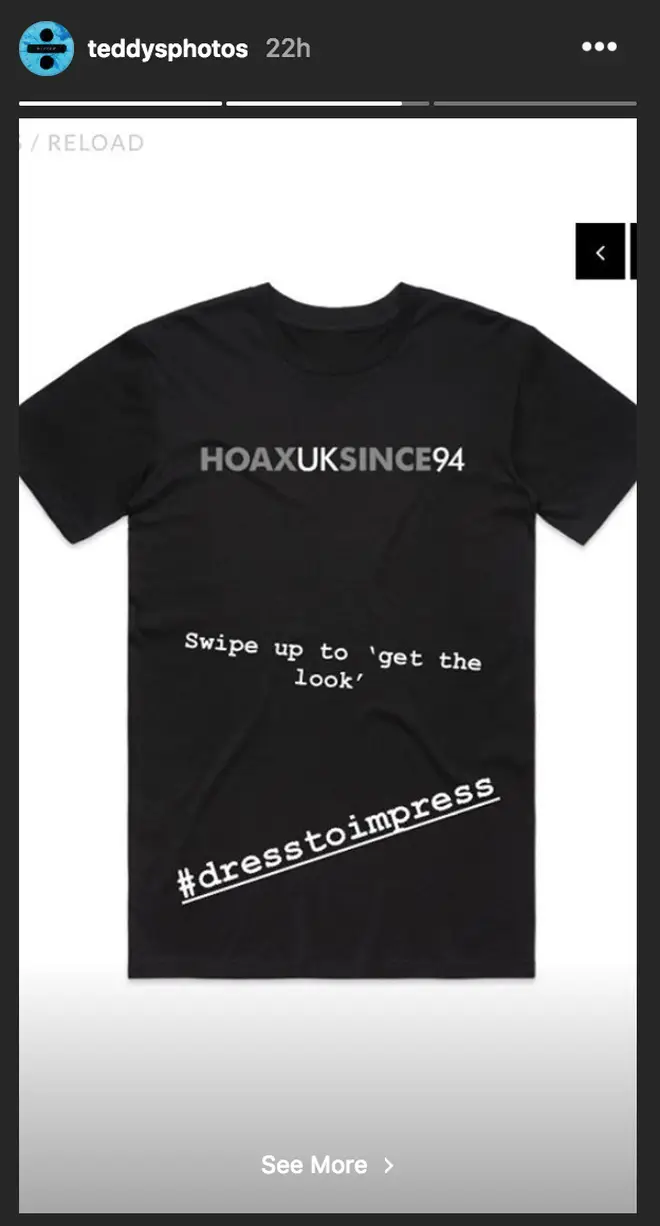 He finishes off by saying: "Follow @hoax1994 for ore of my amazing fashion choices x" and now we know just how sassy Ed can be, we love him even more.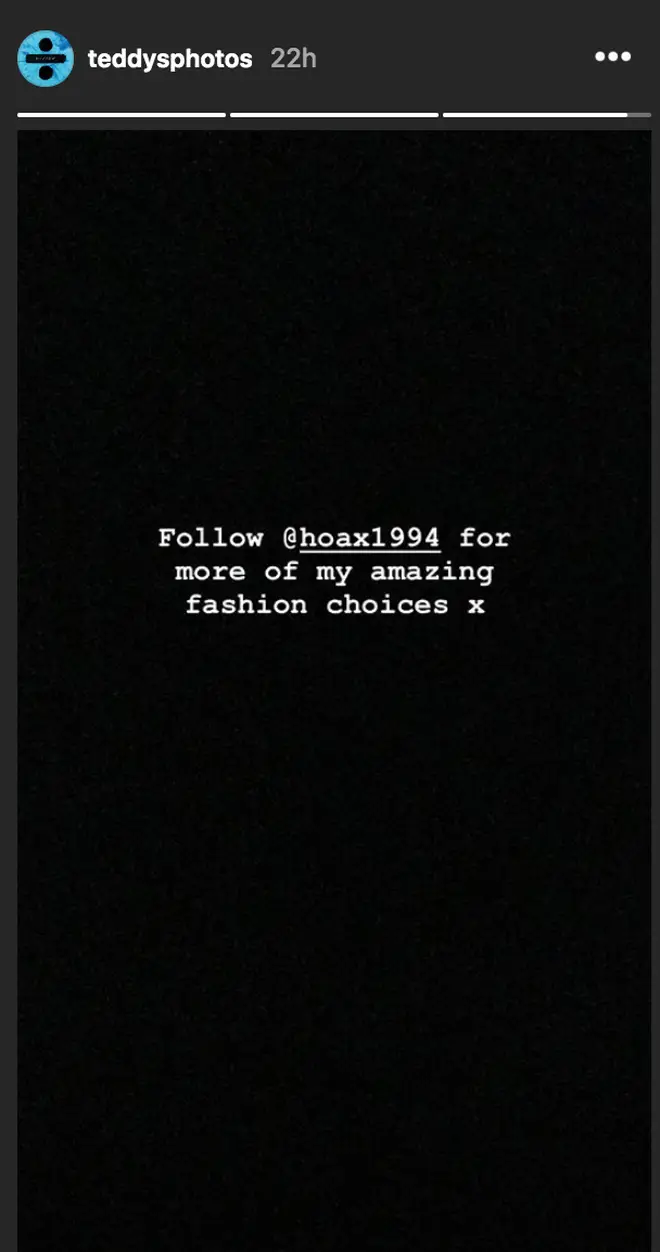 >Download Our App To Catch Rita Ora Perform At The #CapitalJBB