Ed Sheeran's Security Boss Has Left Him For Another Singer & More Money
19 October 2018, 07:10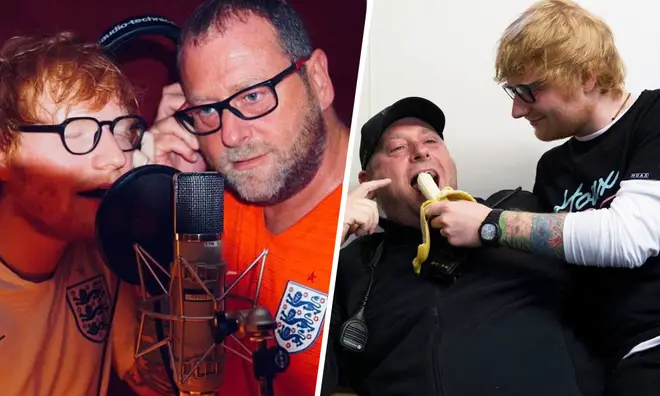 Ed Sheeran's infamous 'Security Kev' has jumped ship to another pop star in what will go down as the biggest betrayal in music history.
Ed Sheeran's pal and "PA to the stars" Kevin Myers has decided to hang up his boots when it comes to being the 'Divide' star's right hand man.
But... don't despair, Kev has found himself a new pal and it's only bloomin' Shawn Mendes!
> Little Mix's 'Woman Like Me' Includes A Hidden Ed Sheeran Vocal Feature
Kev joked on his Instagram, "**ANNOUNCEMENT** Decided after little deliberation to leave @teddysphotos and for an extra $5 a day to work for @shawnmendes".
Best. Instagram. Post. Ever.
> WATCH: Ed Sheeran & One Direction Freestyle In A Park During Throwback Video
Obviously, Kev will undoubtedly still be working with Ed but for now can we all just pretend that Ed and Shawn are going to be touring together, okay, thanks, bye.