WATCH: Ed Sheeran Covers Heavy Metal And Rap Classics Like Limp Bizkit's 'Break Stuff'
2 June 2015, 10:14
Ed Sheeran Sings Limp Bizkit, Ty Dolla $ign
04:02
Watching Ed put his trademark spin on songs by the likes of Limp Bizkit and Ty Dolla Sign is, unique.
We'd be pretty happy watching Ed Sheeran cover pretty much ANY song in existence, granted, but seeing the 'Lego House' star taking on some rather unusual song choices has pretty much made our week.
The 'Thinking Out Loud' singer stopped by the Jimmy Fallon show in America this past week and was MORE than happy to try his hand at some heavy meta and rap classics at the chat show host's request.
From Limp Bizkit's angry-rock classic 'Break Stuff' to rap megastar Ty Dolla Sign's 'Paranoid', seeing edge boil these aggressive style anthems down to his soft acoustic trademark sound is, frankly, amazing.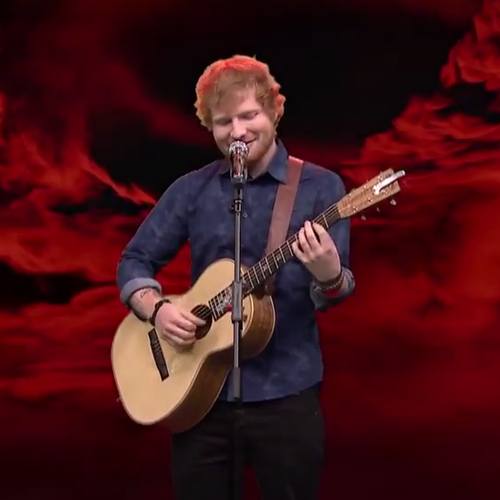 You may also like...
WATCH: Our Spotlight On Mr. Ed Sheeran