Ed Sheeran New Album 'No.6 Collaborations' Project: Eminem, 50 Cent, Justin Bieber And Other Stars Feature On New Songs
12 July 2019, 09:40
Ed Sheeran has released a new EP featuring collaborations with Chance the Rapper, PnB Rock and more.
Ed Sheeran announced earlier this year he is releasing a brand new EP, entitled 'No.6 Collaborations Project' and it's an album full of incredible collaborations with some huge artists involved.
The new album dropped on 12th July and it quickly received rave reviews, with even his close friend Taylor Swift describing it as "full of bops and instant classics".
Ed Sheeran's Wildlife Pond Saga Comes To An End After Investigation Finds He's Not Using It As A Swimming Pool
Here's everything you need to know about Ed's new music...
When was 'No.6 Collaborations Project' released?
Ed's brand new EP, titled 'No.6 Collaborations Project' dropped on 12 July.
Announcing its release in June, Ed wrote to his 29.7 million followers: "Thanks to all the amazing artists I've worked with on this record for sharing your talent with me. No.6 Collaborations Project comes out on July 12, hope you like it as much as I do."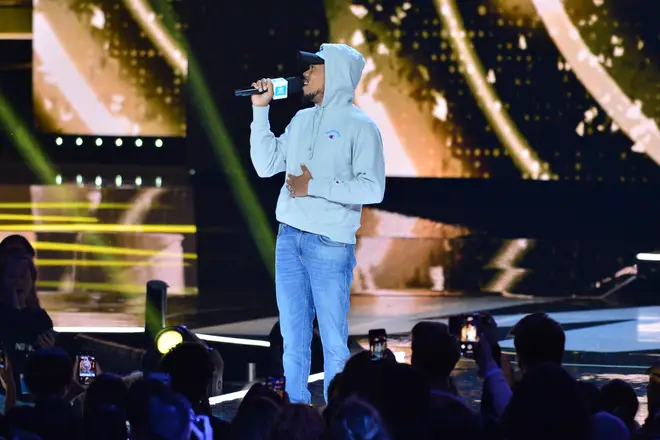 Who does Ed Sheeran collaborate with on the new EP?
The EP features collabs with Chance the Rapper and PnB Rock, and it also features his number one hit with Justin Bieber, 'I Don't Care'.
Stormzy, Travis Scott, Eminem, 50 Cent, Camila Cabello and Cardi B are just some of the big names on the album. Full the full list of collaborations, take a look below.
What are the songs featured on the EP?
Ed finally gave us the tracklist after keeping his collaborations under wraps for weeks.
1. 'Beautiful People' feat. Khalid
2. 'South of the Border' feat. Camila Cabello and Cardi B
3. 'Cross Me', ft. Chance the Rapper and PnB Rock
4. 'Takes Me Back' to London feat. Stormzy
5. 'Best Part of Me' feat. Yebba
6. 'I Don't Care' feat. Justin Bieber
7. 'Antisocial' feat. Travis Scott
8. 'Remember the Name' feat. Eminem and 50 Cent
9. 'Feels' feat. Young Thug and J Hus
10. 'Put It All On Me' feat. Ella Mai
11. 'Nothing On You' feat. Paulo Londra & Dave
12. 'I Don't Want Your Money' feat. H.E.R
13. '1000 Nights' feat. Meek Mill & A Boogie Wit Da Hoodie
14. 'Way To Break My Heart' feat. Skrillex
15. 'Blow' feat. Bruno Mars & Chris Stapleton
What has Ed Sheeran said about the new project?
As he announced his next project, Ed commented: "Before I was signed in 2011, I made an EP called No.5 Collaborations Project.
"Since then, I've always wanted to do another, so I started No.6 on my laptop when I was on tour last year. I'm a huge fan of all the artists I've collaborated with and it's been a lot of fun to make.
No.6 Collaborations Project will be out everywhere on 12 July. It's available to pre-order from midnight tonight local time and my song with @chancetherapper and @pnbrock will be out everywhere at the same time x"