Demi Lovato's DJ Set Got Plunged Into Silence Due To Technical Difficulties But She Turned It Into An Epic A Cappella Party
8 June 2017, 10:56 | Updated: 8 June 2017, 10:59
Always thinking.
Demi Lovato being the absolute Queen that she is has turned a bit of an awkward silence (see also: HELLA AWKS) into a bit of a accappella party that would be fit for Pitch Perfect.
Except maybe 10 times cooler.
Demi Lovato Channels Her Inner Diva & SLAYS James Corden In A Riff-Off!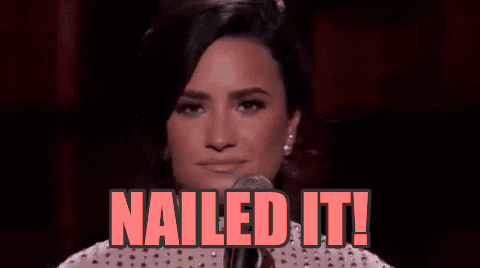 Demi was DJ'ing for Emo Nite in LA when at some point during her set, the venue's sound system malfunctioned, meaning that the club was thrown into silence. However, instead of disappointing the crowd, Demi stepped up, grabbed a microphone, jumped down into the audience and powered through a pretty epic version of Paramore's throwback classic, 'Misery Business'.
Not only did she do it once, but she nailed it twice.
YES QUEEN.
This isn't the first time that Demi Lovato has gone a cappella...