WATCH: Roman Kemp Caught Up With Bruno Mars At The #CapitalSTB, And Tried Finding Out Who Julio Is!
10 June 2017, 15:53 | Updated: 1 May 2018, 08:12
Who is this bloke getting the stretch?!
Bruno Mars is actually opening the #CapitalSTB this year. We legit can't get over it. In the words of Roman Kemp, "we're absolutely buzzing" to see his performance.
But there is one question we have about Bruno's set... Who on earth is Julio?! Luckily for us, Roman was on hand to ask exactly that.
> WATCH: Bruno Mars' Evolution From Baby Elvis To Global Superstar Is Mesmerizing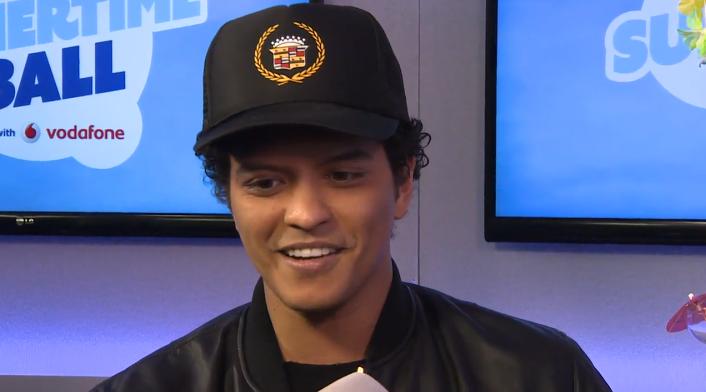 Chilling at our - now famous - exotic Tiki bar, backstage at Wembley Stadium, Ro caught up with the 'Uptown Funk' megastar, and tried to find out who Julio actually was.
"It's something I have to keep to myself. He's an important figure in my life. The moment I reveal his identity, it'll ruin it." In fact, he actually compared his relationship with Julio, to Batman's relationship to Alfred, so you know it's serious.
So we'll, erm, move swiftly on, because it looks like we'll never, ever, EVER get to know who Julio is.
Walking backstage, Roman noticed Bruno's production had it's own dressing room. What on earth is he bringing to that stage?! "About £10,000,000 worth" according to Mr Mars. Oh, nothing to get too excited about then, by the looks of it.
> Don't Miss Bruno Mars' First EVER Performance At Wembley Stadium By Downloading Our App Right Now!
Remember when Bruno Mars let slip he was doing Carpool Karaoke? He's just THE man...