Beyoncé Hinted 'Lemonade' Was Coming Half A Year Ago & We've Only Just Realised
25 April 2016, 11:21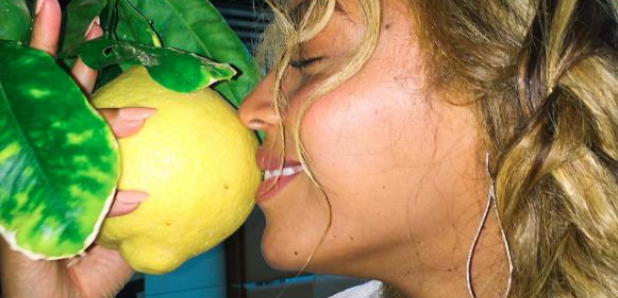 Beyoncé finally dropped her visual album 'Lemonade' today and sent the world into a frenzy.
Pretty much every time the 'Single Ladies' superstar releases new music into the world, everyone stops what they're doing and grabs the closest pair of headphones to sample the new Bey delights.
Well this time was no different as the Queen herself trended worldwide on Twitter just minutes after releasing 'Lemonade' exclusively on music streaming service 'Tidal'.
However it looks like the album may be available to buy via other digital outlets very soon! Sources say the album will become available via Tunes, Amazon and Google Play after 10PM tonight.
Here's the tweet Beyoncé posted once her album was live:
#LEMONADE the Visual Album. https://t.co/8LM6jOwNKe pic.twitter.com/eV32dUg7Pj

— BEYONCÉ (@Beyonce) April 24, 2016
But should we have seen this coming a long time ago? Queen Bey posted this picture to her Instagram account a whole thirty weeks before today's news. How were we all so blind!
Not only that, she actually posted a photo of a glass of lemonade. How silly do we all feel now?
The general reaction to the new album has been nothing but praise:
I wanna be her wing woman #lemonade https://t.co/XaOHep6s4M https://t.co/Kic21BuwhJ

— Melissa Ulto (@miixxy) April 24, 2016
#LEMONADE is just epic.

— Roman Kemp (@romankemp) April 24, 2016
After this day I'll rate my friends after how much they love lemonade

— Zara Larsson (@zaralarsson) April 24, 2016
Managed to hear one song from Lemonade this morning through my twins bedroom wall. Gonna be another 8 hours before I hear any more

— shura (@weareshura) April 24, 2016