Ariana Grande's Leaked Album: Who Is Zandhr?
6 November 2018, 16:13 | Updated: 13 November 2018, 12:11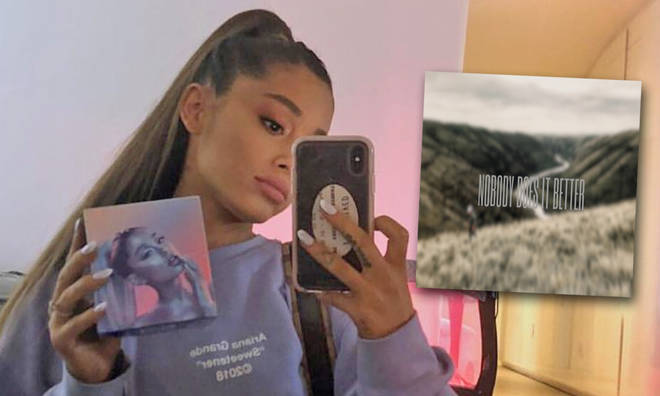 Ariana Grande shared a secret album of unreleased songs under the name 'Zandhr', but is she really behind the 'Nobody Does It Better' album?
Ariana Grande's unreleased music was leaked via an album called 'Nobody Does It Better' and it quickly became the talk of social media after it was discovered by fans recently, but the project was released on streaming services under the name 'Zandhr'.
> Ariana Grande's Manager Confirms Fans Can Buy Meet & Greet Tickets For The Sweetener World Tour
So who is 'Zandhr' and why have they released an album of unreleased Ariana Grande songs?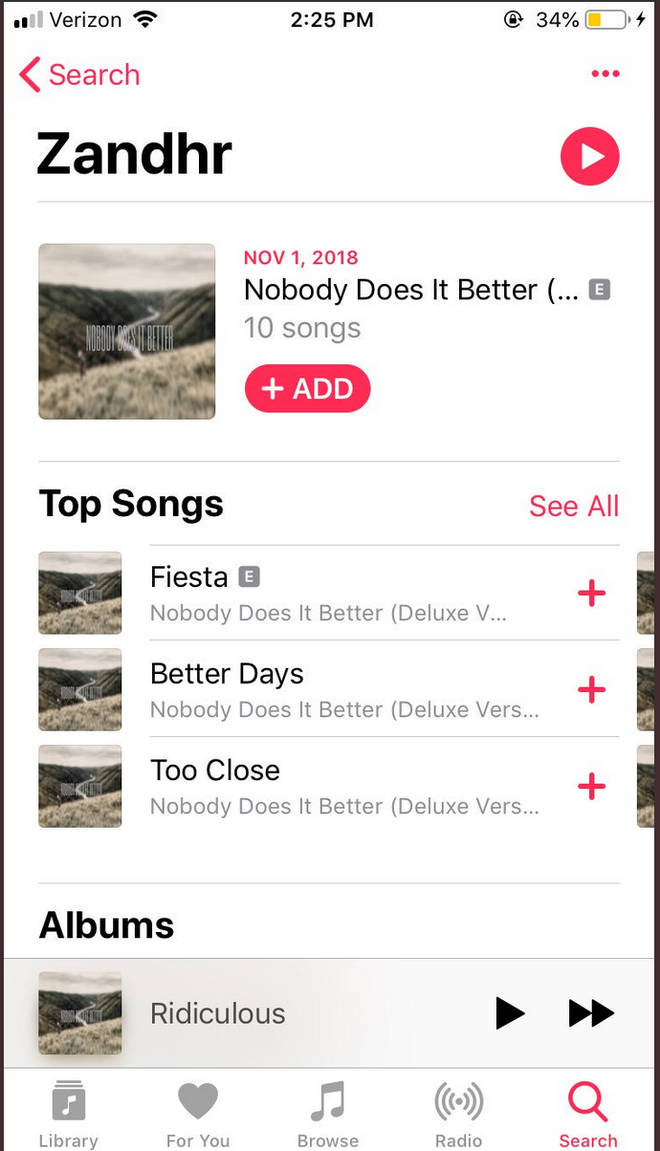 Who is Zandhr?
According to most people on social media, Zandhr is a name that Ariana Grande has used to share an album full of unreleased songs on streaming services, however that theory appears to be wide of the mark.
Given the fact that the songs on 'Nobody Does It Better' were removed from streaming services quickly after they were discovered by fans and Ariana was alerted to their existence, the more likely answer is that an unauthorised third party leaked the tracks.
Zandhr's account on Spotify is verified even though Zandhr hasn't shared any music before the previously mentioned Ariana leak, making the whole thing even more confusing.
What music has Zandhr released?
As of November 2018, Zandhr has only released one album called 'Nobody Does It Better', which is a collection of Ariana Grande's unreleased material.
'Nobody Does It Better' contains 10 tracks and a number of them are songs which Ariana has previously teased on social media.
Ariana Grande previously performed the song 'Better Days' with Victoria Monet at One Love Manchester, the tribute concert following the tragic attack at Ariana's Manchester show and it's not the only song we've seen before.
'Champagne' is a slightly alternative version of an unreleased Ariana song called 'Pink Champagne', whilst 'In Your Hands' is a collab is the name of a collab with Diplo that Ariana teased in 2016.
Zandhr - 'Nobody Does It Better' Tracklist
1. In Your Hands
2. Fiesta
3. Cadillac
4. Too Close
5. Better Days
6. Champagne
7. Too Long
8. Be Alright
9. Nobody Does It Better
10. Ridiculous
Why do fans think Zandhr is Ariana Grande?
Whilst Ariana wasn't involved in the release of the album, some fans are convinced Zandhr is Ari and it all started with Zandhr's bio on music streaming platforms.
Zadhr's bio reads, 'right now I'm in a state of mind, I wanna be in like all the time' in upside down writing - as we know those are lyrics from Ariana Grande's incredible song 'no tears left to cry' and upside down writing is a trademark of her latest era.
Then there's the fact that Zandhr only has one playlist attached to his/her profile and yep, you guessed it, it's the Best Of Ariana Grande.
What is Zandhr Inc?
According to Zandhr's profile on music streaming sites, the album 'Nobody Does It Better' was released on the Zandhr Inc music label and a quick search for that fails to provide any results, so it appears that it's a made up label.
What does Zandhr mean?
Ariana has never tweeted the word Zandhr, nor have any of the people close to her, but given that the leak was nothing to do with her that would make sense.
So far there aren't any theories online about what Zandhr could possibly mean, but it's entirely possible that the person who leaked the songs may be called Zandhr or that may mean something to them.
> Want Tickets To Capital's Jingle Bell Ball Before Anyone Else? Download Our App Now To Access Pre-Sale!