'Thank U, Next' Video: Who Are Ariana Grande's Celebrity Friends Set To Star?
29 November 2018, 15:14 | Updated: 30 November 2018, 14:27
As the world world is waiting with baited breath for Ariana Grande's 'thank u, next' video to drop, there have been so many teasers of celebrity cameos, here are both the confirmed and rumoured appearances.
Ariana Grande has got the whole world hanging on her every word as she teases the 'thank u, next' music video which is a play on Mean Girls and other iconic chick flicks, but adding even more to excitement of it all (if that's honestly possible at this point) are the flock of celebrity cameos being teased.
Ariana Grande's Manager Defends Pete Davidson After His Return To Instagram
Troye Sivan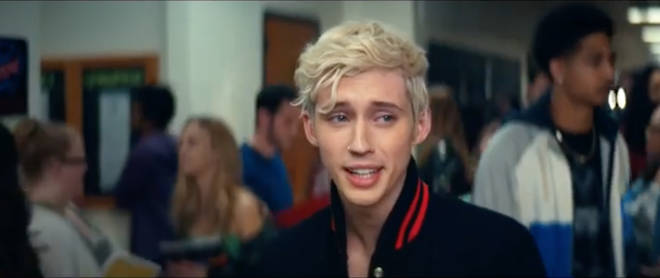 23-year old South African pop star Troye Sivan is one of the confirmed celebrities teased in the trailer, he's also one of Ari's BFF's and past collaborators on his absolute bop, 'Dance To This' and we can tell he's going to play his role hilariously, even from the short clip she gave us.
Coleen AKA Miranda Sings
Comedian Miranda Sings stars as one of the cheerleaders in an ode to Bring It On, although she's appearing as herself, Colleen Ballinger, instead of her famous internet personality and pulls off being an incredibly pregnant cheerleader very well.
We get a taster of what she'll be like from her part in the trailer, where she hilariously shows off her bump and says: "One time on Twitter I heard Ariana got pregnant, so I got pregnant so we could be pregnant at the same time, turns out it was just a rumour".
Kris Jenner
We'd firstly like to take a second to appreciate that it appears Ariana Grande may have managed to get actual Kris Jenner to star in the video (and we are praying she plays Regina's mum, it would only be right) as Kris reposted the teaser trailer @'ing the singer.
We don't even know if we can find the words to express how excited we are, especially after Kim (who is also rumoured to appear) tweeted she'd just witnessed the 'best, funniest thing'.
Kim Kardashian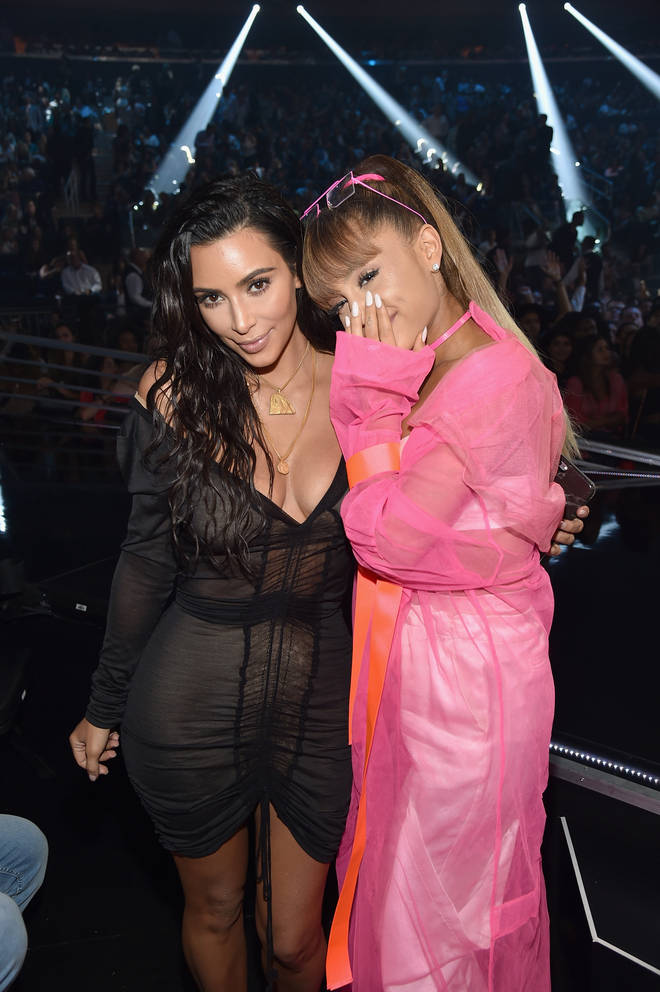 It's also reported by TMZ that 'a Kardashian sister' will appear in the video showing off their dancing skills which makes it seem like it definitely won't be Kim, who infamously hates dancing (and was kicked off stage by Prince himself for her poor skills) but we know for a fact she was on the set, and the two are pretty good pals and we can't see Kim shrinking away from the camera, TBH?
Jennifer Coolidge
Now if you know Ari, you know she's an enormous fan (and also does an exceptional impression) of the legendary Jennifer Coolidge who starred in so many of the iconic naughties films such as Legally Blonde and A Cinderella Story, so this really was the perfect opportunity to bring her 'new best friend' on board.
In fact, the more we think about it, the more we suspect Ari may have engineered this entire thing so to live out her fantasy of acting alongside Jennifer, thoughts?
>Download Our Brand New App For All The Latest Ariana Grande News