Ariana Grande Tattoo Guide: Every Ink The Singer Has Including Her Matching Cloud Tattoo With Pete Davidson
22 May 2018, 17:39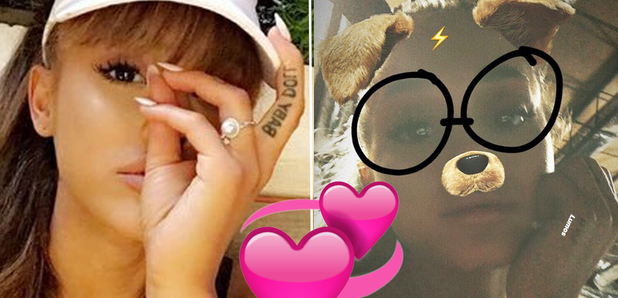 The 'No Tears' singer's tattoo collection boasts a bee tattoo, the Harry Potter 'lumos' spell and many, many more!
You may be pretty surprised to learn that Ariana Grande actually has an estimated total of fourteen tattoos in her collection, because we certainly were! You hardly ever catch a glimpse of her incredibly meaningful and private inks, so we've put together the official guide to all of the singer's work and it's pretty hard to keep up, cos' she's adding to them at a seriously rapid pace!
A Cloud On Her Hand...To Match With Her New Beau?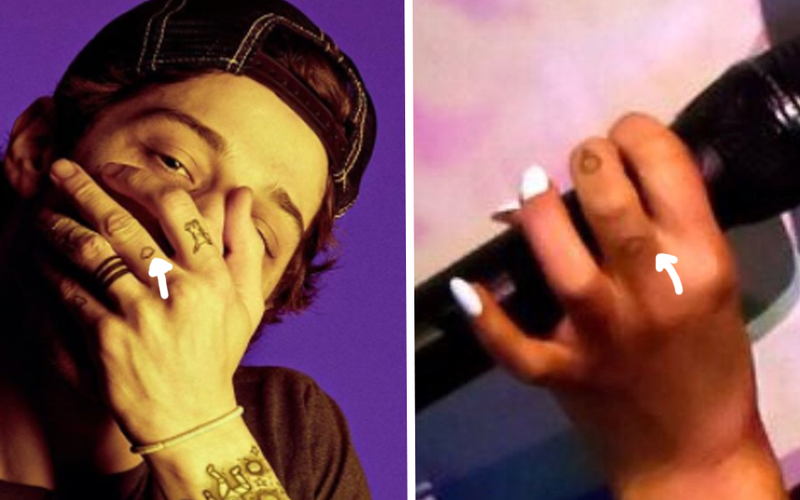 Picture: Twitter
The 'No Tears Left To Cry' singer has very recently been linked with SNL actor and comedian Pete Davidson and eagle eyed fans have quickly spotted that the pair already have what appears to be matching tattoos of a cloud, a recurring symbol throughout her social media and teasers for upcoming album 'Sweetener'. This is a pretty grainy shot, so keep your eyes peeled in the future!
Brand New 'Lumos' Tattoo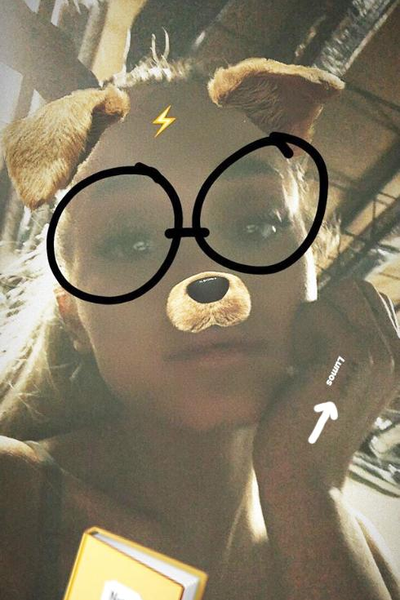 Picture: Instagram
We all know how much of a fan Ari is of a cryptic post and she just posted this snap to her Instagram story, writing 'lumos' next to what appears to be a new ink, although the letters can't actually be made out. Lumos is, of course, a spell from the world of Harry Potter that produces light in a dark room, and as she debuts it on the one year anniversary of the Manchester attacks, the whole symbol and meaning couldn't be more perfect.
The Letter A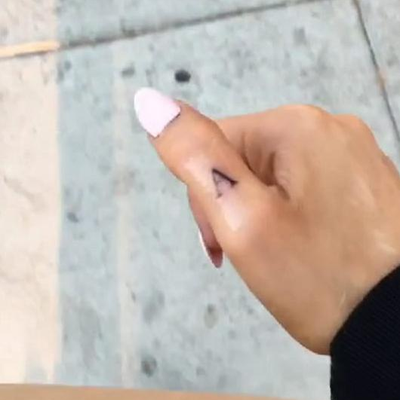 Picture: Twitter
A is obviously the first letter of the singer's name, but is also the first letter of her BFF Alexa Luria's name. Go find yourself a pal like Ariana, cos we don't have our initials inked on anyones body right now and we're jealous.
A Crescent Moon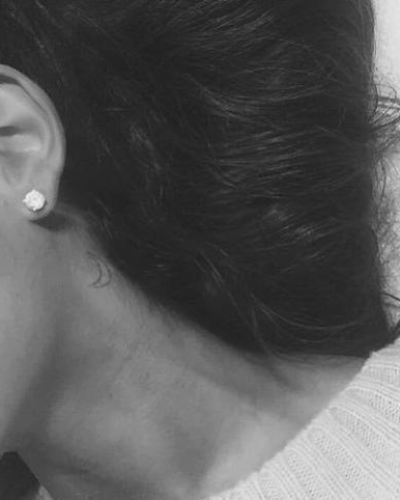 Picture: Twitter
Believe it or not, this is actually one of the most visible tattoo's of hers, and we don't even see it that often! Ari is said to have got this matching tattoo alongside one of her closest friends and backing dancers Brian Nicholoson and is to commemorate her song 'Moonlight' off her Dangerous Woman album.
Manchester Worker Bee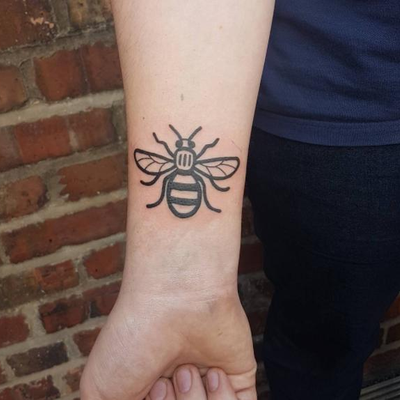 Picture: Instagram
Although it has never been pictured- Ariana and her whole team joined many others in getting the Manchester worker bee tattooed onto them to remember the victims of the Manchester attack, like the one pictured above. She has also referenced the bee in the final scene of her latest video for 'No Tears Left To Cry', and although some have wondered why she hasn't displayed it to the world yet, many say it's personal and private meaning that isn't meant for everyone's gaze.
A Second Bee
To commemorate the Manchester terror attack, a year after the event that claimed 22 lives at a concert, the singer flashed a small tattoo of a bee behind her ear. Posting it across her social media platforms, Ari simply captioned the snap "forever".
forever ☁️ pic.twitter.com/mI61BiF640

— Ariana Grande (@ArianaGrande) May 24, 2018
Baby Doll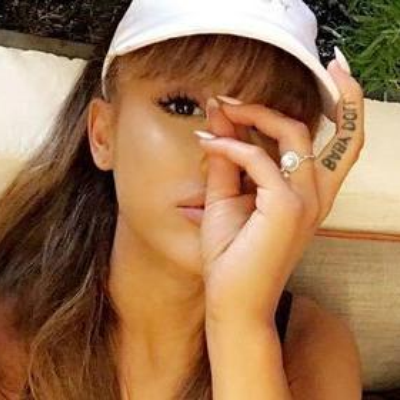 Picture: Twitter
For what's a pretty hefty finger tattoo, spelling 'BABYDOLL' in bold lettering, we don't actually see it that often. This is one of the earlier tats she got, back in 2016 and is said to be what her Nonna called her. She has another tat dedicated to her grandad later on, what a good grandkid.
Hi...!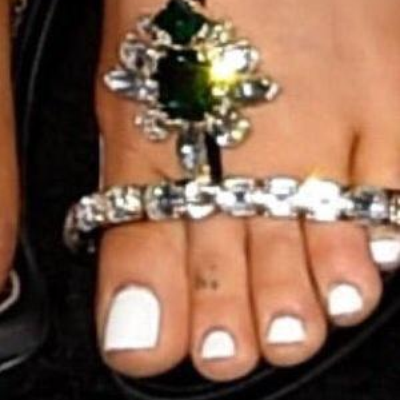 Picture: Twitter
Ok, so maybe not every tattoo has the deepest of meanings, but this fun little tat on her toe can rarely even be spotted because its just so damn tiny, but we see it Ari!
Venus Symbol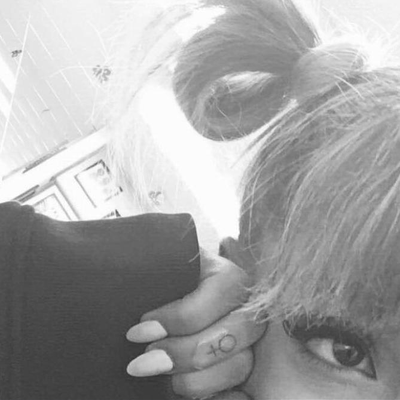 Picture: Twitter
We all know that Ari is all about guuuurl power- and this female symbol on her finger proves this, completed by one of her favourite tattoo artists, Dr. Woo, who specialises in fine line inks. It's so neat and adorable we really want it.
Honeymoon and Kabbala Sign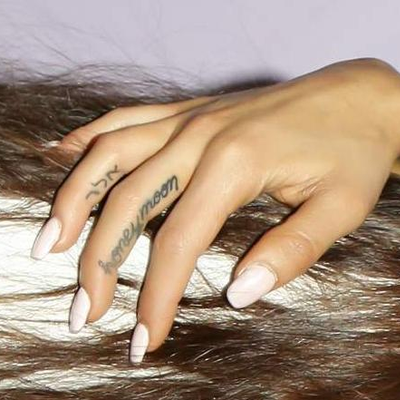 Picture: Twitter
The symbols next to the honeymoon tat is the name of a God in Hebrew which says the name of a God which "protects from the evil eye and bad dreams, and helps the rebirthing process" and is a reference to her religious faith, Kabbalah. Both inks were done at the same time back in 2015 and the swirly lettered honeymoon was done during 'The Honeymoon Tour'.
Heart Tattoo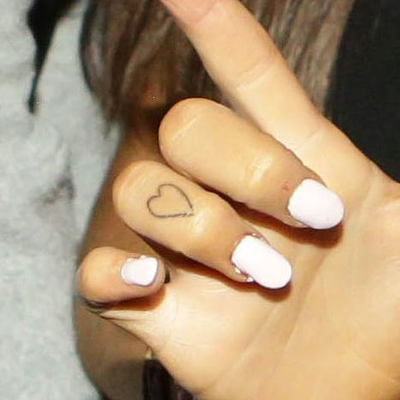 Picture: Twitter
She got this heart stencil at around the same time as the previous two <3. She's clearly a fan of love hearts, because her earliest tat was the same shape on her toe!
Mille Tendresse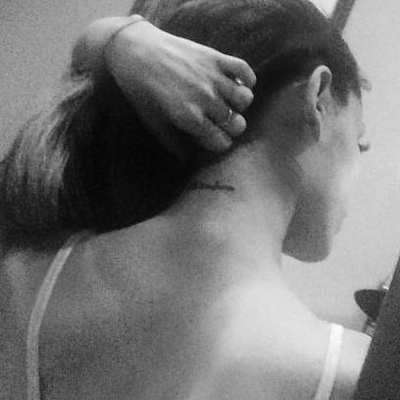 Picture: Twitter
For this message, which translates into 'a thousand tendernesses' Ari used one of her other favourite tattooists- Romeo Lacoste who has spoken about Ariana as a 'queen' and 'superstar'. The phrase is taken from Breakfast At Tiffany's which is cited as her favourite- featuring one of her icons Audrey Hepburn. She also got this tat on the same day as her brother Frankie got one.
Bellissima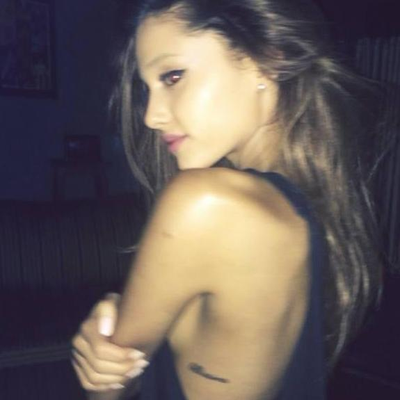 Picture: Twitter
Before we can even get to this tat, we're just so distracted because Ariana's hair, is DOWN?! This is a truly rare picture and not just because we catch a glimpse of her Bellisima ink, in honour of her grandfather who used to call her this. She got the work done alongside other friends and called it a 'bonding experience'.
Download Our Brand New App For All The Latest Ariana Grande News