Pete Davidson Is 'Dating Again' 2 Months After Splitting From Ariana Grande
4 December 2018, 11:07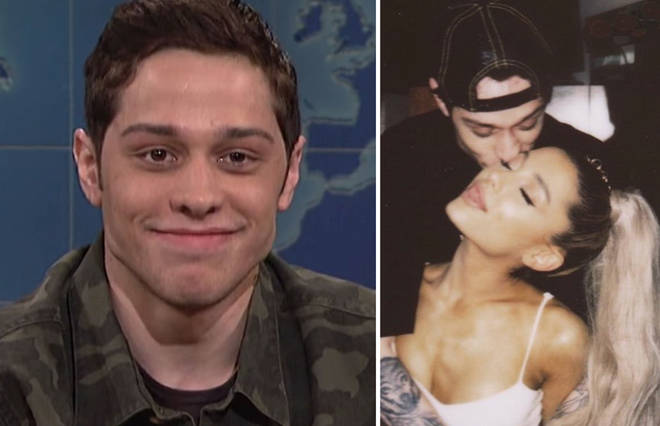 Pete Davidson and Ariana Grande called time on their whirlwind relationship and broke off their engagement in October.
But who is Pete dating now? Is he back on the scene?
Well, according to reports, yes, he is! And he's apparently 'doing fine' since his very public split from Ariana.
Ariana Grande Ex-Boyfriends From Big Sean And Mac Miller, To Pete Davidson Split
An insider told E!: "He has a strong support system of family and friends around him that are keeping him laughing.
"While Pete's focusing on himself, he always wishes the best for Ari."
The SNL star returned to Instagram recently and posted a long statement about the barrage of abuse he's received from the public over the past '9 months'.
It read: "I've kept my mouth shut. Never mentioned any names, never said a word about anyone or anything. I'm trying to understand how when something happens to a guy the whole entire world just trashes him without any facts of frame of reference.
"Especially in today's climate where everyone loves to be offended and upset it truly is mind boggling. I've been getting online bullied and in public by people for 9 months.
"I've spoken about BPD and being suicidal publicly only in the hopes that it will help bring awareness and help kids like myself who don't want to be on this earth. I just want you guys to know. No matter how hard the internet or anyone tries to make me kill myself. I won't. I'm upset I even have to say this."
He concluded: "To all those holding me down and seeing this for what it is – I see you and I love you."
Download Our App For All The Latest Ariana Grande News