Ariana Grande Talks Harry Styles Team-Up: "It's A Beautiful Song!"
4 July 2014, 10:12 | Updated: 27 March 2017, 16:31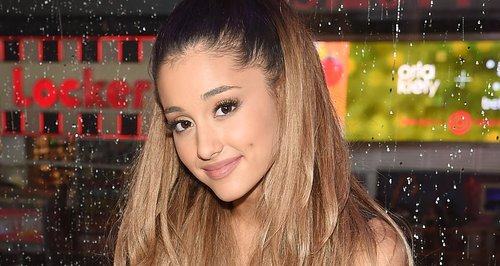 The 'Problem' singer says Harry Styles is an "amazing" songwriter.
Sounds like Ariana's got ANOTHER hit on her hands… thanks to One Direction star Harry Styles and his "beautiful" songwriting talents!
The 'Problem' star has teamed up with Harry on a new song called 'Just A Little Bit Of Your Heart' from her upcoming album 'My Everything', and has opened up about the song Harry wrote for her for the first time.
"I was at the studio one day and he was there, and literally Johan [Carlsson] and Savan [Kotecha] were like, 'Hey do you want to write something for Ariana?'
"And he was like, 'Sure, mate'. And he just did," Ariana explained. "It's a beautiful song.
"He's an amazing writer, it's really beautiful," she added. "He's amazingly talented."
It was also revealed this week that both Ariana and Nicki Minaj have have teamed up with Jessie J for a brand new song collaboration called 'Bang Bang'.
Ariana Grande drops her new album 'My Everything' on 25th August.
[[ This video has been removed ]]