Ariana Grande's New Album 'Positions': Songs And Details You Need To Know Before You Listen
29 October 2020, 16:25 | Updated: 30 October 2020, 13:26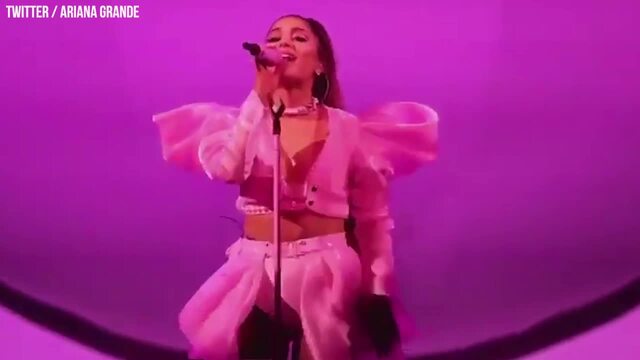 Ariana Grande performs 'Successful' on her Sweetener World Tour
Ariana Grande has finally released her new album for 2020, titled 'Positions', and it's finally dropped! Here's the lowdown on her new music, including track list and more.
Ariana Grande's sixth studio album 'Positions' is officially out, after the star confirmed the news just a few weeks before its scheduled release date.
The 'AG6' singer made it no secret she was working on new music this year, setting up a studio by her bed during lockdown so she could get to work if inspiration came to her in the middle of the night.
Ariana Grande's Songs And Lyrics About Boyfriend Dalton Gomez
In the run up to the album's release, Ariana was pretty secretive about what she was cooking up, but now it's finally blessed our ears we know it's all about her happy new chapter with boyfriend Dalton Gomez, as well as sweet tributes to her late ex-boyfriend Mac Miller.
Here are all the details on Ariana's new album, 'Positions', just in case you haven't given it a listen yet – which you totally should!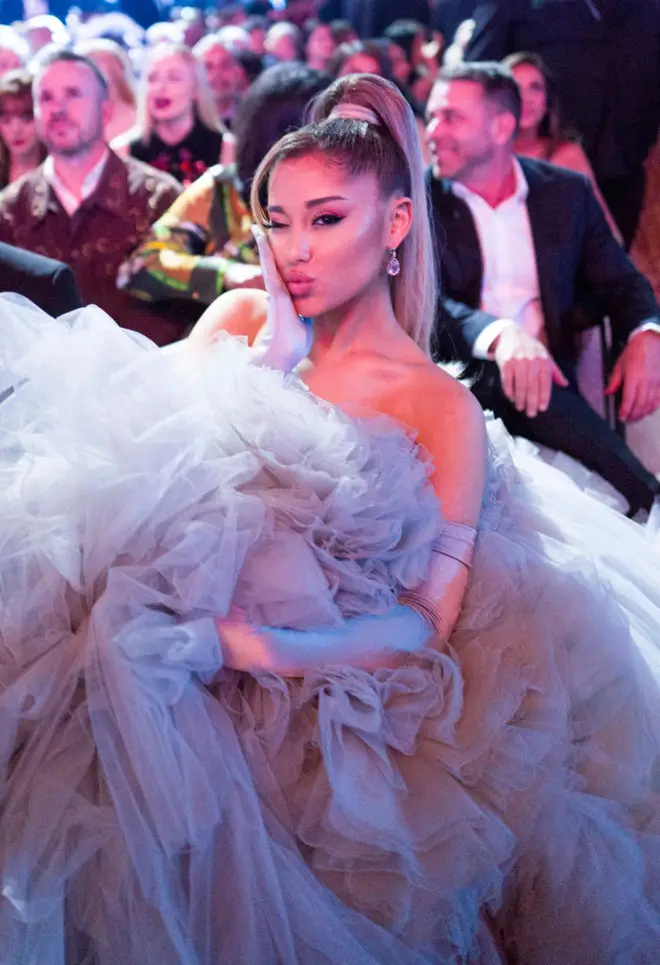 What is Ariana Grande's album cover for 'Positions'?
Ariana's album artwork for 'Positions' is a stunning close-up of the singer with her hands to her face, with her trademark high pony in place and of course some wicked winged eyeliner to go with it.
The snap was clearly taken on the same day as the shoot for the lead single, where Ari showed off her epic figure in a crop top and mini skirt
She's really keeping us fed with all these sensational shots.
What is the name of Ariana Grande's new album?
Ariana's album is titled 'Positions'.
She confirmed the title name by 'liking' a fan's tweet about how it was the same title as the lead single.
When did Ariana Grande's new album come out?
Ariana's album 'Positions' was released on Friday 30 October!
Her last album, 'Thank U, Next', was released in February 2019 just before the star embarked on her world tour.
Before that, there was a short gap from when she dropped 'Sweetener' in August 2018.

Who helped write Ariana Grande's new album?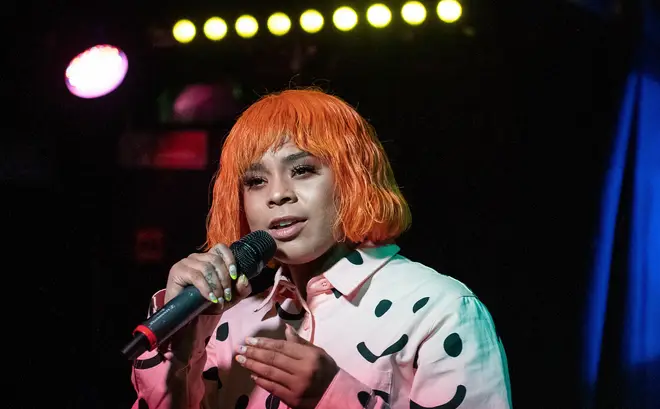 If you know Ari, you know she likes to make her hits with a tight knit crew of world-renowned song writers, producers and lyricists, including Tayla Parx, who confirmed at the end of September the star's sixth album was completed.
Tayla told Business Insider: "The 'Thank U, Next' crew did get back together over quarantine — after like, five COVID tests, literally. We just kind of let it happen naturally, same way as the last album.
"I can tell you she's made, yet again, another evolution.
"I'm excited for her to tell you guys just more about where her head was at with this project, because it truly is incredible."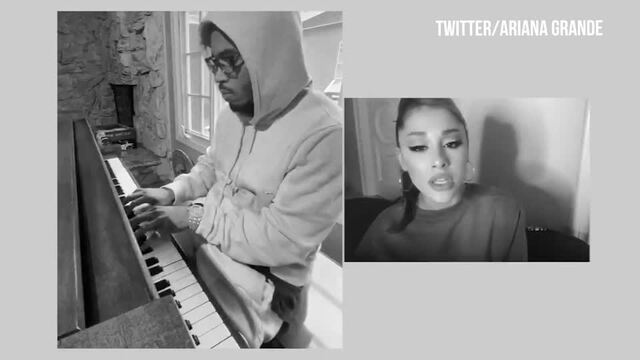 Ariana Grande sings 2014 hit 'My Everything' with Tommy Brown during lockdown
What's on the track list for Ariana Grande's new album 'Positions'?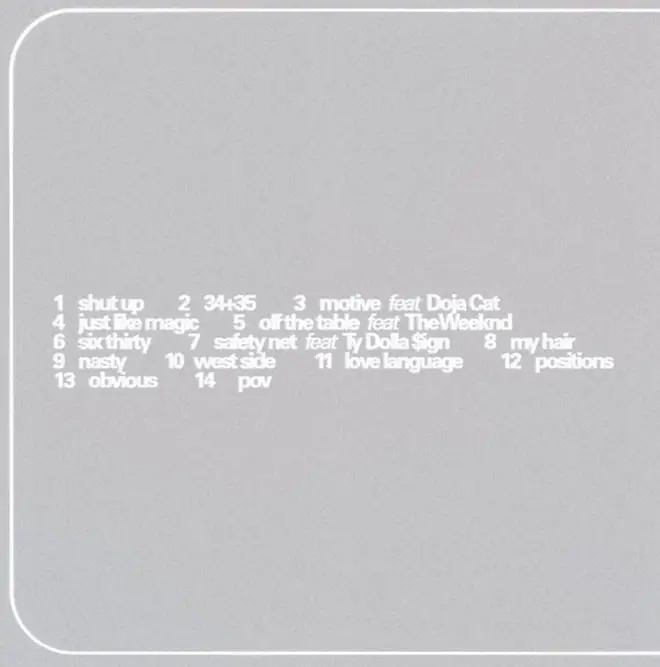 Ariana revealed all the songs on the tracklist for her new album days before it was due to drop.
Here's the complete list of new Ari songs:
- 'shut up'
- '34+35'
- 'motive feat Doja Cat
- 'just like magic'
- 'off the table feat The Weeknd'
- 'six thirty'
- 'safety net feat Ty Dolla $ign
- 'my hair'
- 'nasty'
- 'west side'
- 'love language'
- 'obvious'
- 'pov'
> Download Our App For All The Latest Ariana Grande News