WATCH: Who Knew There Used To Be A FIFTH Member Of 5SOS?
1 December 2015, 10:03
The Lost Member of 5 Seconds of Summer
05:46
Apparently James Corden is a former member of the band... and it didn't end well!
Yes... you read that right! it's been revealed that 5 Seconds Of Summer actually have a lost band member - James Corden!
The chat-show host relives his 'time' with the 5SOS boys in a HILARIOUS new skit for the Late Late Show, as he spars against Calum, Luke, Michael and Ashton during their tumultuous time together.
The funny new viral video launched this week as the boys continue to promote their brand new album 'Sounds Good Feels Good' across the US.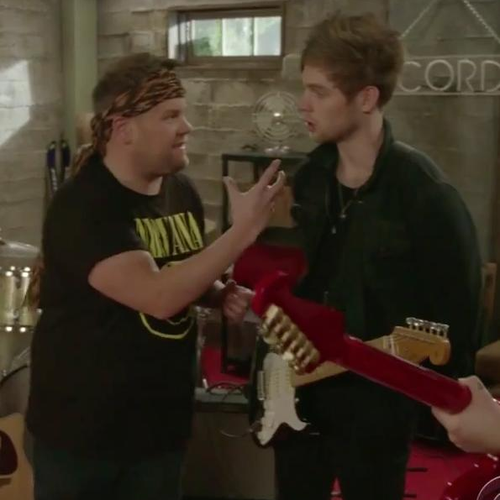 We actually would LOVE to see James rock out on stage with 5SOS one day, though he should MAYBE leave the Harry Styles inspired bandana at home...
You may also like...