Purrrrfection! 5SOS Play With Kittens On Camera And It's ADORABLE!
4 September 2014, 16:48 | Updated: 4 September 2014, 16:55
WARNING! What you are about to watch features cute boys and some pretty adorable kittens too.
When Ashton Irwin, Michael Clifford, Luke Hemmings and Calum Hood came in to see us at Capital we thought we'd host an impromptu meet n greet with five of their fluffiest fans.
We'd like to say there was a reason behind presenting the furry critters to our guests (LOLS we mean the kittens not 5SOS, although Luke had lost his razor according to Twitter...). HOWEVER is a reason really necessary to put 5 Seconds Of Summer in a cage along with some #adorbs kittens?!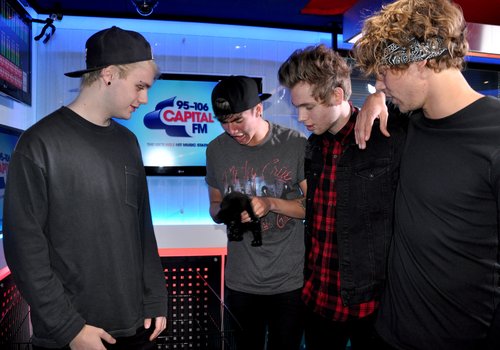 Watch the video above to see the boys bond and pick names for their fluffy friends. All boys aside from Ashton that is, who it turns out is in fact allergic (awks). He stood outside looking desperately depressed - we would be desperately depressed too if we were missing Luke Hemmings stroking baby kittens against his cheek... luckily we have it on video to watch on repeat!!
When 5SOS aren't being all adorable with new born kittens they can be found performing at iTunes Festival this evening (Thursday 04th September) or singing on their debut album '5 Seconds Of Summer' which is out now.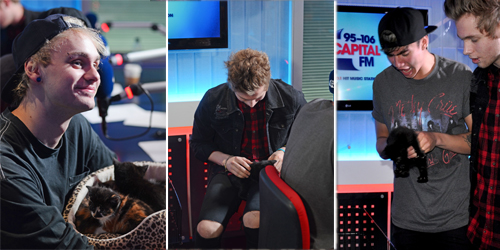 You May Also Like...