There's Snow Stopping This 1-YEAR-OLD From Snowboarding Down Like A Pro!
Well, we're just giving up now. A kid that doesn't even know how to go to the the loo on its own, already has more talents than we do... Brilliant.
We all know one parent who is WAY too proud of their kid's 'talents' - from being able to burp on it's own, to rolling over on its belly twice in a week.
But Sloan Henderson - a 14-month-old child - can skilfully slalom down the slopes on a snowboard* with no help whatsoever.
*Try saying that five times quickly!
Apparently, Sloan's parents had been teaching her how to ski ever since she could walk... So just in case you wasn't already feeling too great, just know that a small tot can already do sport better than you.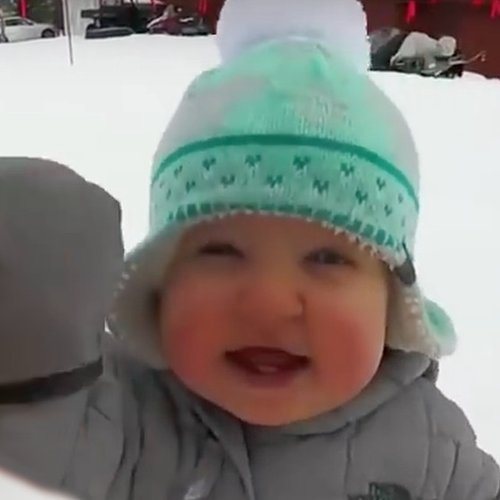 You May Also Like...