Zayn Malik's New Album 'Mind Of Mine': 19 Things We Know... Plus ALL The Periscope Previews!
21 March 2016, 12:09 | Updated: 6 December 2018, 12:28
Zayn Malik live on Periscope ( ft Kehlani, Mind Of Mine, Befour, She, Drunk) 2016
16:02
Find out what Zayn has in store for us on his first solo album, 'Mind Of Mine' coming 25th March.
Zayn Malik has FINALLY landed as a solo artist - dropping his phenomenal first single 'Pillowtalk' and NOW revealing the full tracklist for his brand new studio album 'Mind Of Mine'.
Now that Zayn is ready to take over the world with his solo material - having ALREADY landed at number one on the Vodafone Big Top 40 with 'Pillowtalk', it's time to look ahead at what we know and what we can expect from his first record.
PLUS... hit play on the video at the top of this page to check out the album song previews ZAYN treated fans to during a live Periscope session with just ONE week to go before the record launch. Among the songs ZAYN treats us to snippets of are 'Drunk', 'She' and 'She Don't Love You'.
ZAYN's dropped the 'Mind Of Mine' tracklist and we are SO excited for it now...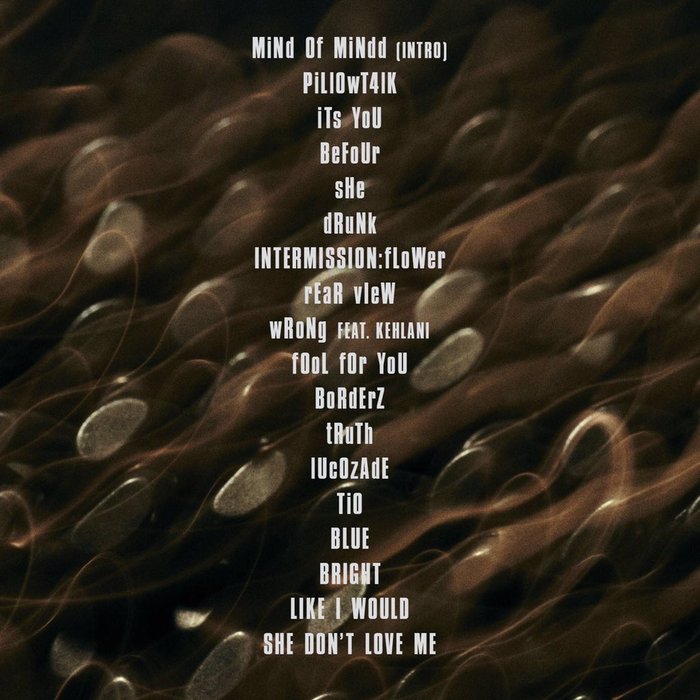 Check out the FULL tracklist for ZAYN's 'Mind Of Mine' below:
'Mind Of Mindd' (Intro)
'Pillowtalk'
'It's You'
'Befour'
'She'
'Drunk'
'INTERMISSION: Flower'
'Rear View'
'Wrong' Feat. Kehlani
'Fool For You'
'Borderz'
'Truth'
'Lucozade'
'Tio'
'Blue'
'Bright'
'Like I Would'
'She Don't Love Me'
The 'Mind Of Mine' album artwork is just TOO adorable!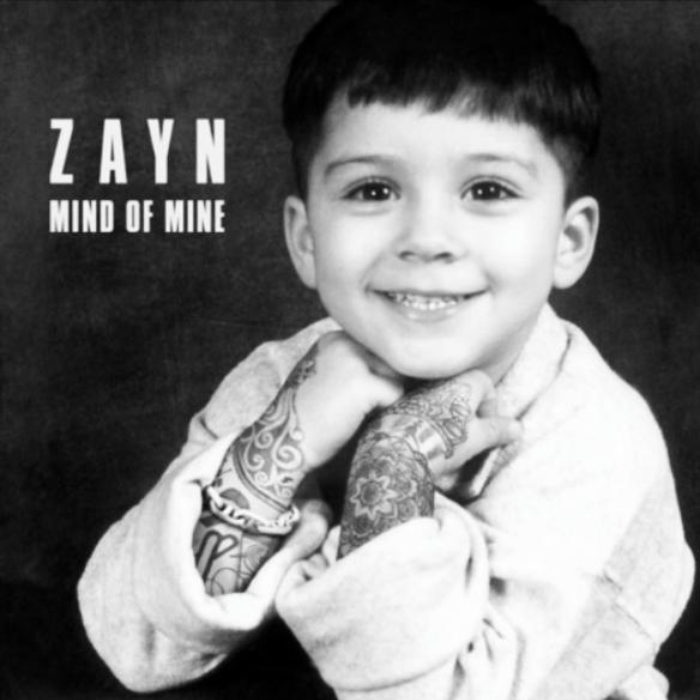 Look at that cheeky little grin! Doesn't it just make you all happy inside?
As we all know - the first single from the album is 'Pillowtalk'... and you LOVED it!
Zayn dropped the track as a HUGE surprise and went on to land at No.1 just two days after the song's release. We loved it, the Directioners loved it... and it gave us our first proper taste of the sound Zayn's going for!
Look for a VERY different sound on the album - from R&B to reggae!
"It's all very sparse and random. There's some R&B more inflected, and others that are like reggae-sounding," Zayn revealed to the Daily Star. "They're all kind of different thoughts. The music reflects that as well because they're different emotions, so you feel different things through each song.
We've got this AMAZING snippet of a new Zayn song called 'Befour'... which will give you SERIOUS chills!
The video features Zayn's solo offering playing in the background and sounds pretty damned awesome. #Bringit
Prepare for something VERY personal… recorded out in the woods!
"Life experiences have just been influences for the album and just stuff that I've been through, especially in the last five years and being in the band and everything," Zayn revealed to The Fader. "It's quite a personal album and we recorded a lot of it actually out in the woods and stuff like this which is quite weird.
"It was just something that we wanted to do because we wanted to make it quite real and genuine."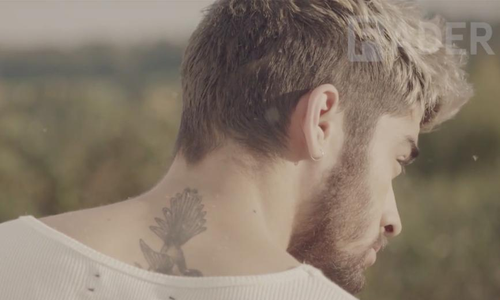 Picture: The Fader
Zayn's been influenced by EVERYTHING - from Bollywood to rap and RnB!
"You know I used to listen to a lot of Bollywood being a kid and stuff so yeah that definitely influenced the music a little bit," he explained to The Fader. "Then as I got older I just started listening to a lot of my dad's old records like nineties stuff. Just like a lot of RnB and a lot of rap."
Zayn's feeling VERY liberated on this new record… and he's had this album in his head for YEARS!
"It's a nice feeling to come out of a place where you are being told what to do and to be upset because of certain expectations are set and things that people want to see. It is just all my perspective and that's fully liberating," he told The Fader. "I wouldn't be able to give you one standout moment where I was like this is what I want to do because I guess I just always kinda knew.
"Once [the fans] hear it, I feel like they will understand me a little bit more, and they'll understand why I did what I did, and why I left the band, and why I had to write this s**t down," he added. "Because for five—not even for five years, for ten years, this album has been in my brain, and it's just been there, sat with me, needing to be out."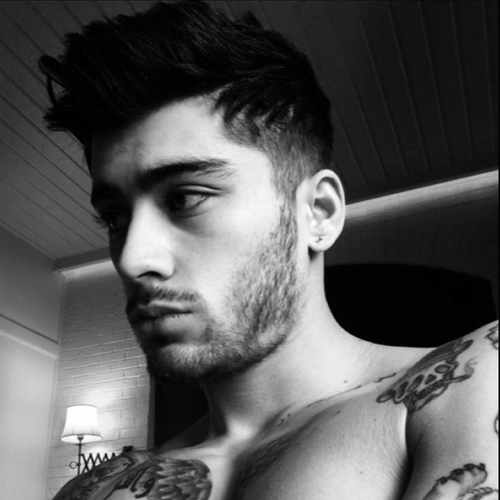 There probably won't be any songs produced by Naughty Boy - but could there be a diss track about his former friend?!
They had been working hard together in the studio for the past few months, but when a music video clip featuring Zayn leaked online, he suspected it to have come from Naughty Boy and the pair's relationship crumbled. Zayn tweeted that Naughty Boy should "stop pretending we're friends", and Naughty Boy responded by saying that he thought his former pal had been hacked. While there won't be a collaboration between the two of them on the album, could Zayn call Naughty Boy out on a track instead?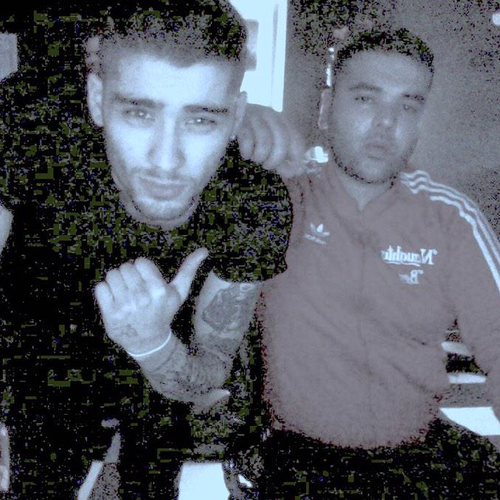 A collab with Tyler, The Creator is looking increasingly likely after the pair tweeted each other about working together.
Tyler reached out to Zayn, tweeting "
HI
@
zaynmalik
I HAVE BEAUTIFUL INSTRUMENTALS AND YOU HAVE A VOICE LETS FIGURE THIS OUT MY GUY . EPIC ALBUM CUTS THO NO RADIO SINGLES". Zayn responded, "

sounds sick BRO let do some s**t!". So it looks like this is DEFINITLEY on the cards for Zayn's first solo album.
Chris Brown is also keen to get in the studio with Zayn - and now they're on the same record label, it could easily happen.
When Chris spoke to Capital, he admitted that he would love to get some studio time in with Zayn - and now they are both signed to the same record label it is looking increasingly likely. Chris revealed, "
Now he's doing his solo thing, I know he has a huge fan base and the fans are waiting to hear his stuff, so it would be cool to get down and collab. I'm not a hard guy to get in the studio with, I'm on everybody's songs, so any time."
Will he talk about going it alone for the first time in one of his songs?
It's a big deal going from being a band member to a solo star, so we MAY get to hear Mr Malik's deep and meaningful thoughts on going it alone for the first time in his career.
We may see a track explaining Zayn's decision to end his engagement to his ex-fiancee Perrie Edwards - he might use his album to set the record straight on what REALLY happened.
The world was shocked to hear the news these two had called time on their four-year relationship - this might be the time Zayn puts his side of the story out in the form of song.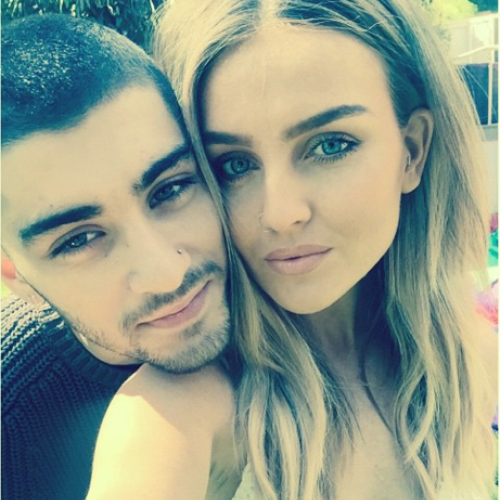 We know he's been in the studio with Malay, the producer behind hits from John Legend and Frank Ocean - is that the sound he's channeling?
Malay posted a photo of Zayn with his daughter on Instagram, and the pair are definitely working together. This is definitely a collaboration to look out for.
50 Cent is DYING to work with Zayn - could they get together and make a collaboration happen?
Fiddy has made no secret of his desire to work with the former 1D star - he told The Mirror, "I want it to happen. I can make him a lot of money and he can make me a lot of money. The point I am making is he needs to be working with the right producers, artists, and people in the genre. Some of the pop star rappers are a little cringe, and he doesn't want that." Make it happen!
He's already recorded a cover of Rae Sremmurd's 'No Type' - is this the sound he's channeling?
We LOVED hearing Zayn's silky smooth vocals over this leaked track, and if he decides to channel this sound for the rest of his record, it's going to be BIG!
He's definitely writing on this record - we'll get to see the "real" Zayn Malik through his "soulful" lyrics.
Naughty Boy confirmed that Zayn is writing his own songs and Zayn tweeted "#RealMe" - he's said to be putting out a soulful record so we will get to see the real Zayn Malik at last.
There will DEFINITELY be some amazing high notes that our boy is famous for.
He was the king of the high notes in One Direction, and we will finally get to hear his voice in all it's glory as he goes it alone for the first time ever.
Even Conor Maynard is trying to get a piece of him - the 'Can't Say No' star is keen to work with Zayn.
Who WOULDN'T want to collaborate with Zayn? Could you imagine how funky a Maynard/Malik mix would be though?! Conor told New magazine, "Would I like to work with him? He's got an amazing voice, so that'd be really cool. It's funny, One Direction fans once made up a fake tracklist and one of them was a duet between Zayn and me, so maybe it's meant to be?"
One thing's for certain - we can NOT wait for Zayn's solo efforts to drop on 25th March. #Exciting!
You may also like...