"I'm Gonna Squirt" - These NFL Players Do Say Some Pretty Messed Up Stuff!
"NFL 2016: Part One" — A Bad Lip Reading of the NFL
04:09
"You gotta lick it!" and "I have no doubt - Krypton is not a planet!" are just two of the things that you might, ahem, "hear" at the Super Bowl, after this hilarious viral video was released!
We're not going to lie - we have NO idea how to play a game of American football, so we won't blame the players for getting confused, time-to-time. Especially with all of that smashing into one and other - who can blame them for saying the odd comment here and then?
Like "Rain's gonna come outta that thing!". Yes, he was referring to a cloud.
The 'Bad Lip Reading' team have done it again and created one of - if not the funniest viral at the minute - with their NFL 2016 video, which sees the Super Bowl footballers all having their words replaced by a team of actors saying the funniest one liners.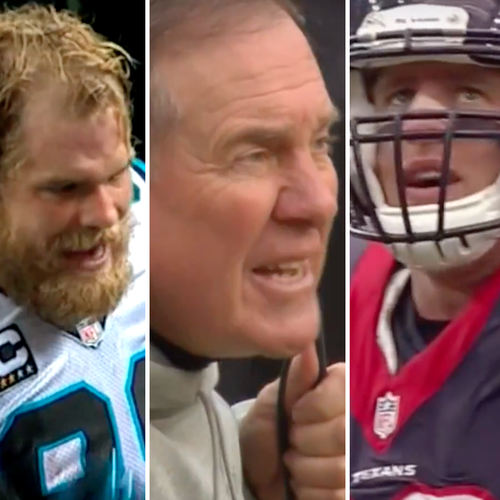 We just can't get enough of this... So we're pretty damn happy that this is just 'Part One'.
You May Also Like...