Hayden Panettiere RULES 'Lip Sync Battle' With 'Lady Marmalade'... And A MAJOR Guest!
Channing Tatum brought on Beyoncé during his 'Lip Sync Battle'? Pfft. That's nothing, because 'Heroes' star, Hayden Panettiere just upped the game for her performance. Just. WOW!
Hayden's pretty used to flying about, stopping bad guys and just saving the world. (Just to clarify, we're talking about her role in 'Heroes'. We don't want you walking away, thinking she's actually Spider-Man.)
But how would the actress do on the latest episode of 'Lip Sync Battle'?
If these 43 seconds are anything to go by, she's going to own it. No matter what Eva Longoria brings, we're rooting for Hayden.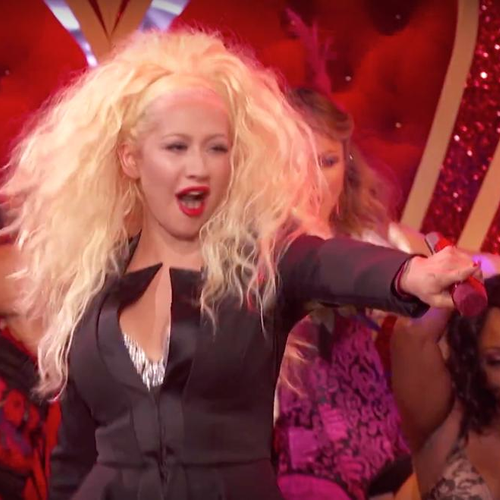 She brought stockings, ALL of the hairspray in the world and THE biggest superstar we could think of... CHRISTINA AGUILERA! She joined Hayden on stage to sing 'Lady Marmalade', surrounded by topless men on top of a throne. Would you expect anything else, really?
You May Also Like...